Invitations are open for Community Awards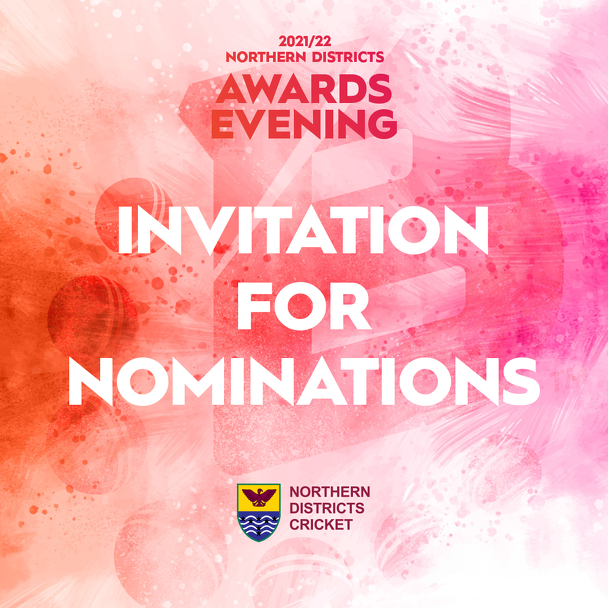 28 Jan 2022
Nominations are now open for the community awards to be presented at the Northern Districts Awards in April.
Any person, club, school and organisation is eligible to put forward a nomination for the eight different awards.
- Club of the Year
- Emerging Umpire of the Year
- Community Official of the Year
- Allan McBride Trophy: Service to Junior Cricket
- Service to Cricket
- Outstanding Contribution and Services to Community Coaching
- Community Groundskeeper of the Year
- Community Engagement Strategy
To nominate someone for any of the awards, please follow link here.
Nominations will close at midnight on Sunday 27 February 2022 with all category winners invited to attend the Awards night on Saturday 9 April.