Kylie Hawker-Green (Chair)
Kylie joined the Northern Districts Board in 2016, and was appointed Chair in December 2021. A member of the NZ Institute of Directors, she has held a number of governance positions in a variety of sectors including Bay Venues Ltd, BayTrust and One Taupo Trust. An advocate for improving outcomes for all, Kylie has led various diversity and inclusion workstreams both at Northern Districts and in other organisations, and is a member of the Superdiversity Institute. Kylie's substantive role is with Ministry of Business, Innovation & Employment (MBIE), where she works as Principal Advisor for the Regional Skills Leadership Groups across Waikato, Bay of Plenty, Tamaki Makaurau and Tai Tokerau. Having previously led a regional economic development agency, worked in both the public and private sector in management, marketing and communications roles, and as an event manager for a diverse mix of large scale events, Kylie brings a wealth of commercial acumen to the Board. As a self-declared 'cricket tragic', Kylie hasn't played much but is an avid cricket fan and values the opportunity to give back to the sport she loves.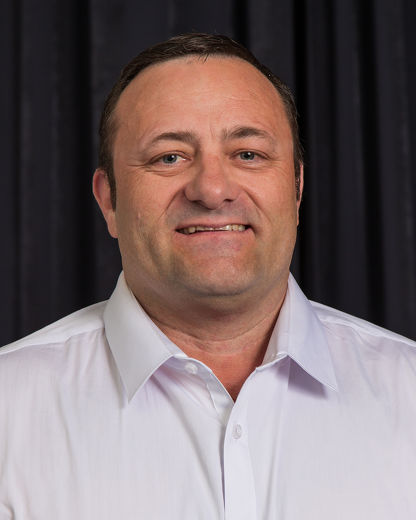 Braedon Makgill (Deputy Chair)
Born and Bred in Cambridge, currently living with his wife and two boys in Tamahere, Braedon has had a cricket bat and ball in his hands for as long as he can remember. As a player, manager, coach, scorer and now in the governance context this has been a large part of his life. Being involved at DA and MA level as a player for Thames Valley and Northern Districts, and Chairman and Board Member at Counties Manukau over many years gives Braedon a deep understanding of our region. He also brings wider governance and executive level experience from a varied backgrounf. In sports this has also included Football and Harness Racing, as well as professionlly from a Property and Project Management point of view across Construction, Land DEvelopment and Health, Operational Management within customs and as a business owner. He is also a member of the Institue of Directors. Braedon brings a passion for seeing Cricket become a sustianbale part of NZ's culture now and into the future.
Paul Heath
Paul Heath has had a lifelong passion for cricket. Although, by his own admission, his playing skills were limited, he became involved in cricket administration at a young age. Between the ages of 22 and 24 he was club captain and chairman of the Howick-Pakuranga Cricket Club in Auckland during a time when the club engaged its first overseas professional player, Clive Radley. After moving to Hamilton in 1981, Paul continued to play for both Old Boys' and Te Rapa but due to work commitments was unable to continue his interest in administration. Having completed a career including partnership in the Hamilton firm of solicitors Stace Hammond Grace & Partners, practising as a QC in Hamilton and 16 years as a High Court Judge, Paul has returned to the private sector. He has quickly renewed his interest in cricket administration and is looking forward to working with the board to promote the interests of all involved in cricket in the Northern Districts region.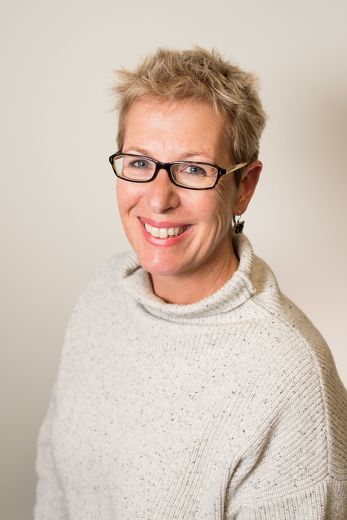 Paula Baker
Paula Baker resides in Hamilton. As a passionate cricket support, former Chair of Hamilton Cricket, cricket volunteer and parent of a current women's Northern Brave player, Paula brings both a frontline, grassroots cricket and pathway to performance perspective to the Board. With a passion for enhancing diversity and inclusion, Paula is keen to achieve the aspiration of cricket being the game for all New Zealanders, through using her networks in multi-cultural/migrant communities; creating cricket opportunities for people with disabilities; and to grow the female game and participation in cricket administration, leadership and governance. Paula manages Braemar Charitable Trust, is a Chartered Director with 20+ years leadership/governance experience in the community sector and is on the Boards of Alandale Retirement Village, disability support services/social housing provider Community Living Trust and Platform Plus Limited-a IT cloud hosting/service provider. As a member of the Waikato Community Lotteries committee, Paula also has experience in grants/funding and is highly networked in the Waikato philanthropic sector. With an MBA from Waikato University, Paula is optimistically trying to squeeze in completing a Diploma in Arts (Te ao Māori) to further develop her knowledge.
Grant Lander
Grant Lander is an experienced education leader having spent the last 21 years as headmaster at Lindisfarne College in Hastings and St Paul's Collegiate School in Hamilton. Throughout his 40 years as a teacher, he has gained a real passion for getting boys to reach their full potential and delivering teaching practices that are best for boys. In 2006, Grant became the first New Zealand secondary school principal to be elected onto the board of the International Boys' Schools Coalition. He also holds a position on the Waikato Secondary Schools Sports Association and has worked closely with Northern Districts Cricket Association to provide private training facilites at St Paul's Collegiate School. Grant has had a real interest in the sport of cricekt from a young age.
Renika Siciliano
Renika (Waikato-Maniapoto) is a Director of Waikato-based law firm, McCaw Lewis, where she leads the firm's Workplace Law Team and co-leads the Māori Legal work for the firm. She assists a number of clients with implementing pragmatic and meaningful employment solutions. Originally from Taranaki, Renika is a keen cricket fan, currently living in Hamilton with her husband and son. She is currently a Board member on Hamilton's Flow Foundation and has previously sat on the Executive for Te Hunga Rōia Māori o Aotearoa (the Māori Law Society of New Zealand), which she remains actively involved with.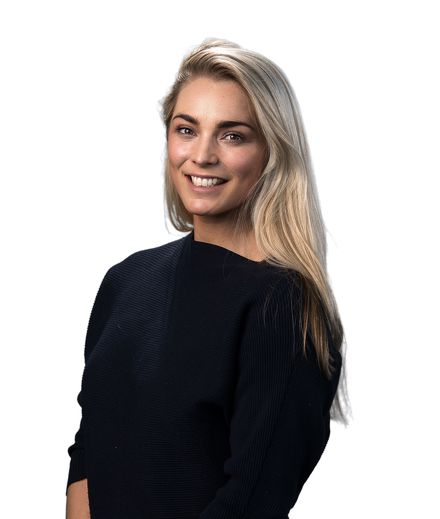 Hana-Rae Seifert
Hana-Rae's time both inside and outside of the ropes gives her a unique perspective and understanding of the sporting industry. Her time as an athlete (golfer), solicitor, and working at some of the world's largest sporting events while in London at the International Management Group (IMG), positioned her well for her current role as General Manager of the Nz Sport Collective. Hana-Rae currently works with over 50 National Sporting Organisations and events rights holders in the broadcast, commercial and marketing space. As a solictor, she also covered sales and ,arketing law, Intellectual Property and governance related amtter. Hana-Rae is currently completeing her MBA and is passionating about promoting women in governace. The love of cricket runs strong in her family and she looks forward to helping grow the game.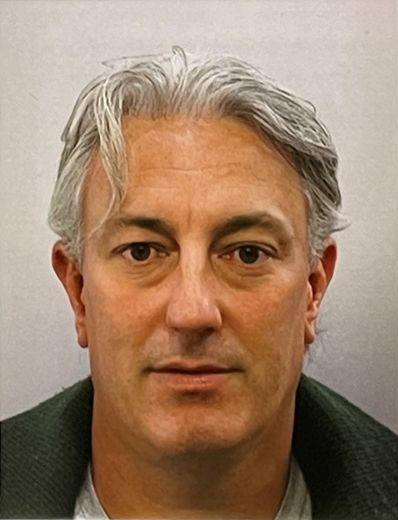 Jake Soanes
Jake is a very experienced business leader having spent over 20 years within the Financial Services industry in various locations around the globe. He is deeply passionate about the game of cricket. Recently holding the role of interim General Manager for Northland Cricket. He can also be found in his spare time down at his local Kerikeri Cricket Club coaching, scoring, and contributing as a committee member. With his considerable involvement at varying levels of the game, Jake brings a deep understanding of the challenges faced by cricket. Through the benefit of this knowledge and experience he looks forward to supporting Northern Districts in a successful inclusive future that will create new memories adding to its rich history. Jake resides in the Bay of Islands. The original birth place of cricket in New Zealand.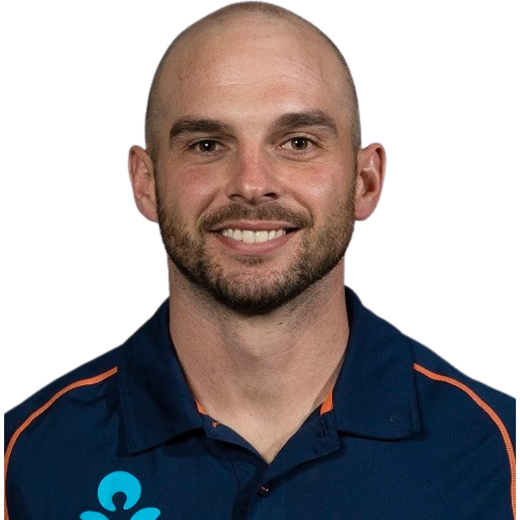 Nick Webb
Nick is an experienced high-performance leader with over 14 years' experience emersed in varying pathway & high-performance environments within cricket, rugby union, and rugby league. Nick has recently returned to NZ having worked as the Head of Physical Performance for the BCCI and the Indian Men's Cricket Team for the past 2.5 years. Originally from Auckland, Nick was educated at AUT University with a Master's in Health & Sports Science and is currently completing a Master's in Business Administration from Massey University. He is currently a high-performance advisory board member with UK-based Science in Sport PLC while also having business interests in India and in Northland. Nick lives in Kerikeri, Northland with his wife and two young boys and is really excited about contributing to the Northern Districts Cricket Association.