Paul Heath (Chair)
Paul Heath has had a lifelong passion for cricket. Although, by his own admission, his playing skills were limited, he became involved in cricket administration at a young age. Between the ages of 22 and 24 he was club captain and chairman of the Howick-Pakuranga Cricket Club in Auckland during a time when the club engaged its first overseas professional player, Clive Radley. After moving to Hamilton in 1981, Paul continued to play for both Old Boys' and Te Rapa but due to work commitments was unable to continue his interest in administration. Having completed a career including partnership in the Hamilton firm of solicitors Stace Hammond Grace & Partners, practising as a QC in Hamilton and 16 years as a High Court Judge, Paul has returned to the private sector. He has quickly renewed his interest in cricket administration and is looking forward to working with the board to promote the interests of all involved in cricket in the Northern Districts region.
Michelle Hollands
Michelle moved to Waikato from Christchurch in May 2013 and is currently the General Manager Regional Leadership at Sport Waikato. Prior to joining Sport Waikato Michelle was a self-employed strategy and business performance consultant whose career had seen her deliver strategic projects in the commercial and not-for-profit sectors across a variety of industries in New Zealand, the United Kingdom, United States and European markets. Michelle has international sporting experience having represented the New Zealand Women's Hockey team at the Sydney Olympic Games and the Manchester and Melbourne Commonwealth Games. Michelle was the independent chair of Badminton New Zealand for four years and a board member of the Oceania Badminton Confederation. She has also served on the boards Midlands Hockey and the Rototuna Indoor Recreation Centre Trust. Michelle is a Chartered Member with the Institute of Directors, and is a committee member for the Waikato Branch.
Kylie Hawker-Green
Kylie is the General Manager of Enterprise Great Lake Taupo and the owner of PR Plus, a Taupo based public relations and communications agency that she founded in 2013. A member of the NZ Institute of Directors, she has held a number of governance positions in a variety of sectors and is currently a Director of Bay Venues Ltd (Tauranga) and Chair of the One Taupo Trust. Kylie now works primarily in the economic development sector, having previously worked in both the public and private sector in management, marketing and communications roles, as well as an event manager for a diverse mix of large scale events. An avid cricket fan, Kylie lives in Taupo with her husband and children.
Grant Lander
Grant Lander is an experienced education leader having spent the last 21 years as headmaster at Lindisfarne College in Hastings and St Paul's Collegiate School in Hamilton. Throughout his 40 years as a teacher, he has gained a real passion for getting boys to reach their full potential and delivering teaching practices that are best for boys. In 2006, Grant became the first New Zealand secondary school principal to be elected onto the board of the International Boys' Schools Coalition. He also holds a position on the Waikato Secondary Schools Sports Association and has worked closely with Northern Districts Cricket Association to provide private training facilites at St Paul's Collegiate School. Grant has had a real interest in the sport of cricekt from a young age.
Renika Siciliano
Renika (Waikato-Maniapoto) is a Director of Waikato-based law firm, McCaw Lewis, where she leads the firm's Workplace Law Team and co-leads the Māori Legal work for the firm. She assists a number of clients with implementing pragmatic and meaningful employment solutions. Originally from Taranaki, Renika is a keen cricket fan, currently living in Hamilton with her husband and son. She is currently a Board member on Hamilton's Flow Foundation and has previously sat on the Executive for Te Hunga Rōia Māori o Aotearoa (the Māori Law Society of New Zealand), which she remains actively involved with.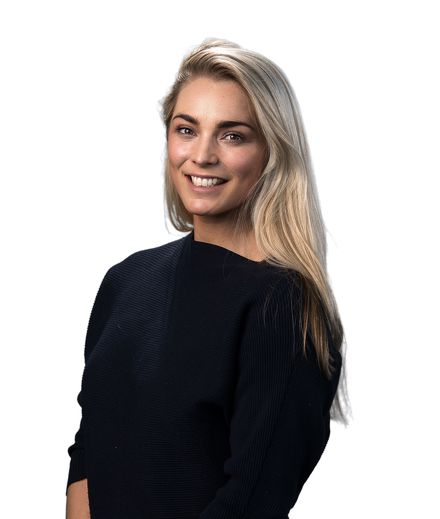 Hana-Rae Seifert
Hana-Rae's time both inside and outside of the ropes gives her a unique perspective and understanding of the sporting industry. Her time as an athlete (golfer), solicitor, and working at some of the world's largest sporting events while in London at the International Management Group (IMG), positioned her well for her current role as General Manager of the Nz Sport Collective. Hana-Rae currently works with over 50 National Sporting Organisations and events rights holders in the broadcast, commercial and marketing space. As a solictor, she also covered sales and ,arketing law, Intellectual Property and governance related amtter. Hana-Rae is currently completeing her MBA and is passionating about promoting women in governace. The love of cricket runs strong in her family and she looks forward to helping grow the game.
Brent Harvey
A self declared cricket tragic, with a lifetime love of the sport, formed as a player in age group and club teams and now as a junior coach and boundary rope fan. Brent is a Chartered Accountant and enjoys balancing a community heart and a commercial mind. He has held a range of senior financial management roles, most recently in executive roles in the health and not-for-profit sectors, with prior experience in logistics, insurance, hospitality and education. Brent lives in Hamilton with his wife and two young children.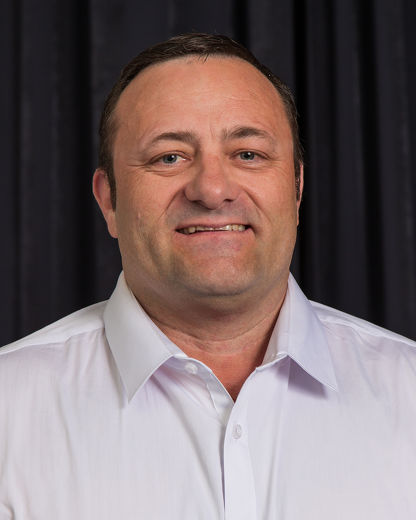 Braedon Makgill
Born and Bred in Cambridge, currently living with his wife and two boys in Tamahere, Braedon has had a cricket bat and ball in his hands for as long as he can remember. As a player, manager, coach, scorer and now in the governance context this has been a large part of his life. Being involved at DA and MA level as a player for Thames Valley and Northern Districts, and Chairman and Board Member at Counties Manukau over many years gives Braedon a deep understanding of our region. He also brings wider governance and executive level experience from a varied backgrounf. In sports this has also included Football and Harness Racing, as well as professionlly from a Property and Project Management point of view across Construction, Land DEvelopment and Health, Operational Management within customs and as a business owner. He is also a member of the Institue of Directors. Braedon brings a passion for seeing Cricket become a sustianbale part of NZ's culture now and into the future.