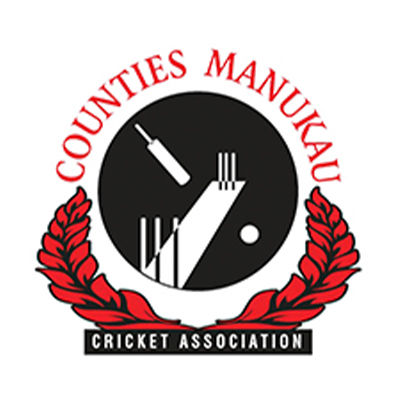 About Counties Manukau
Counties Manukau Cricket Association's mission is to provide leadership for the Counties Manukau Cricket community, ensuring pathways from school to club for all involved. Their region spans across all the former Franklin District, Papakura District and Manukau City (part), as well as some of the Waikato and Hauraki Districts.

They serve 12 clubs, 11 secondary schools and 110 primary and intermediate schools
Visit site
Give it a go
SUPER SMASH HUBS
6 week programme for year 1-4 boys and girls to 'GIVE IT A GO'. Through inclusive games and making friends, children develop skills such as throw, catch and strike.
Cost: Free OR $40 participant pack (bat, bag, ball, cap & bottle) and FREE Junior SuperSmash membership to all SS games.
Play in a team
Join a school or club team to learn and develop skills through practice and matches and 'PLAY IN A TEAM'. Available to all abilities and ages both new and experienced, there are opportunities to play either softball or hardball cricket.
Cost: As per individual club/school fees
Contact Information
Serena Somlyai
GIVE IT A GO
PLAY IN A TEAM
Term 4, 2021
Bledisloe Park
Monday, 4-5pm (YR 3&4)
5-6pm (YR 1&2)
1 Nov - 6 Dec
Free/$40 (pack + membership)
Pukekohe-Metro Cricket Club
Bruce Pulman Park
Tuesday, 4-5pm
2 Nov - 7 Dec
Free/$40 (pack + membership)
Papakura Cricket Club
Clevedon A&P Showgrounds
Thursday, 4-5pm
4 Nov - 9 Dec
Free/$40 (pack + membership)
Clevedon Cricket Club
Karaka Sport Park
Thursday, 4-5pm
4 Nov - 9 Dec
Free/$40 (pack + membership)
Karaka Cricket Club
MASSEY PARK
Wednesday, 4-5pm
3 Nov - 8 Dec
Free/$40 (pack + membership)
Waiuku Cricket Club
Mountfort Park
Wednesday, 4-5pm
3 Nov - 8 Dec
Free/$40 (pack + membership)

Weymouth Cricket Club
Patumahoe Domain
Fridays, 4-5pm
5 Nov - 10 Dec
Free/$40 (pack + membership)
Mauku Cricket Club
Te Puru Park
Monday, 4-5pm
1 Nov - 6 Dec
Free/$40 (pack + membership)
Pohutukawa Coast Cricket Club
Tuakau
Tuesday, 4-5pm
2 Nov - 7 Dec
Free/$40 (pack + membership)
Tuakau Cricket Club