2022/23 AWARDS EVENING HIGHLIGHTS THE SUCCESS OF NORTHERN DISTRICTS CRICKET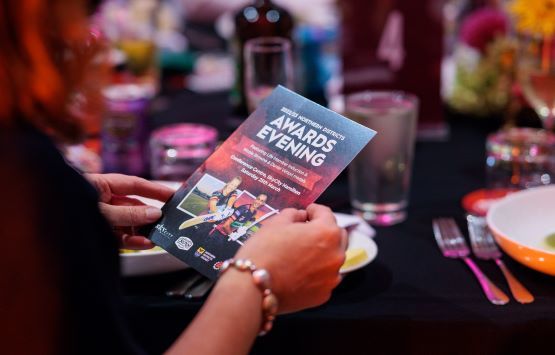 27 Mar 2023
The 2022/23 summer of cricket was brought to a close on Saturday night at the annual Northern Districts Awards.
SkyCity Hamilton played host to over 200 ND players, life members, board members, District Associations representatives, sponsors, umpires, administrators and staff.
Alongside a celebration of the awards, the evening was an opportunity to invite a large number of newly inducted life members, including members from the new Phoenix and Immortal categories.
The full list of awards is below. A huge congratulations to all the winners!
Northern Districts Cricket Award Winners 2022/23
Community Play Awards
Fergus Hickey Rosebowl – Hamilton
Brian Dunning Cup – Hamilton
Northern Brave T20 Smash – Hamilton
District Association Male Player of the Year – Taylor Bettelheim
Northern Māori Rangatahi Player of the Year – Harrison Fletcher
McCaw Lewis Northern Māori Player of the Year – Mikaere Leef
Community Service Awards
Emerging Official of the Year – Jason Trowill
Community Official of the Year – Korie Meadows
Community Groundskeeper of the Year – Rhys McCowatt
Club of the Year – Papamoa Cricket Club
Community Engagement Strategy – Talents of the Pacific Academy (TOPA)
Cricket Express Scholarship for a Deserving Club or School – Tauraroa Area School
Outstanding Contribution and Services to Community Coaching – Aaron Coombes
Allan McBride Trophy for Service to Junior Cricket – Rachel Darmody
Service to Cricket – Fabian Pathirana
Talent Awards
Young Female Player of the Year – Natasha Wakelin
Young Male Player of the Year – Jacob Parker
Performance Awards
Regional Official of the Year – Greg Pennell
Plunket Shield First Class Player of the Year – Bharat Popli
Hallyburton Johnstone Shield One Day Player of the Year – Caitlin Gurrey
Ford Trophy One Day Player of the Year – Kristian Clarke
Dream11 Super Smash Female Player of the Year – Nensi Patel
Dream11 Super Smash Male Player of the Year – Tim Seifert and Katene Clarke
Nicola Browne Medal Female Player of the Year – Nensi Patel
Daniel Vettori Medal Male Player of the Year – Bharat Popli