A Whirlwind Summer for Brave Assistant Coach Capped off with a World Cup Final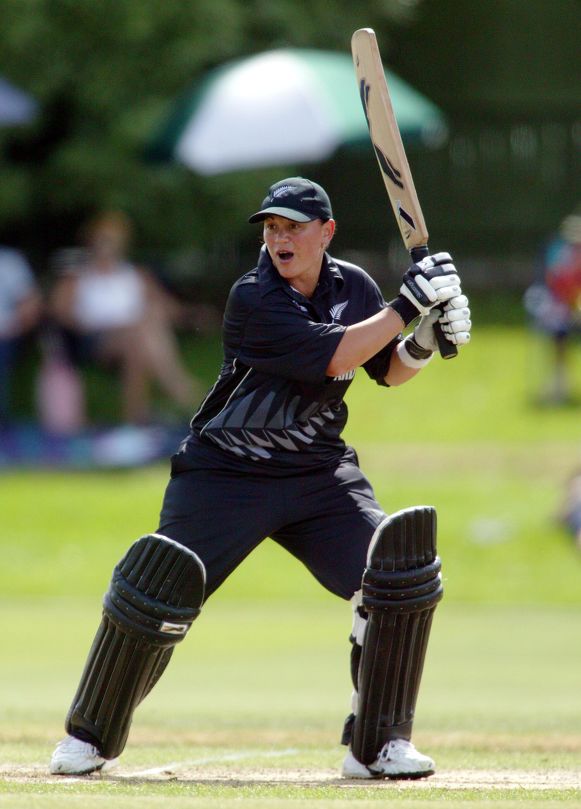 1 Apr 2022
Former WHITE FERNS captain Maia Lewis has no trouble keeping herself busy over the summer. She works a full-time job alongside her roles as the Northern Districts Women Assistant Coach and overseeing the female academy in Counties Manukau. She says Northern Districts appointment of Australian legend Joanne Broadbent as head coach was a big key in her resuming her coaching career.
"I played a lot against her [Jo Broadbent] when I was playing for New Zealand and she was playing for Australia, so I really respected her as a player, always admired how the Australians, their training ethic and [I] didn't really know what they did specifically. And I've also admired her reputation as a coach so when she came on board I was like 'well I'm keen to know what an Aussie does different to a kiwi.' Because I've seen it in their players that come through. So yeah, for me she was a huge carrot to come and get involved and she's probably rekindled my desire to coach."
It was a delayed start to the 2021/22 season for Maia and several Auckland based players as they were stuck in lockdown due to Covid until December. Despite this, she expressed how proud she was of the group for persevering and putting together a great summer of cricket.
"Yeah [it was] very frustrating, especially for them, I really felt for them because the season the started and they were training but couldn't get out of Auckland. Basically, we sort of had two or three of the top order bats in Auckland who weren't able to play the start of the Super Smash [and Hallyburton Johnstone Shield]. I mean [it was] great for the development and growth of ND players, the young players getting a wee taste, but frustrating for our players."
"So yeah look, not the ideal start at all but I really think the resilience that the girls showed to stick at it and then finally get a chance to be able to play in the second half of the season, I though they showed awesome resilience and even though not ideal, I think we finished as a team the season well, just sort of showed what potential we've got."
Since they were stuck at home, Maia says they had to get creative in their training regimen to keep their skills sharp.
"Initially we were training online; you know throwing socks, practicing diving on to beds or whatever it was they were doing it, figuring out what sort of space they had to work with and try to come up little drills and skills and adapt things."
After having played in three ICC Women's Cricket World Cups, Maia has been involved in this year's edition as a ground announcer at a number of games including this weekend's final in Christchurch. It's a role that was completely foreign to her.
"I've never done ground announcing but I wanted to give it a bit of crack. I did a bit of the Super Smash and a couple of the warmup games in Queenstown and that sort of stuff leading into the World Cup. I sort of feel like I've found my niche a little bit, I like to add my little Māori flavour in there with some kupu, some words and stuff like that."
She also applauds the efforts of New Zealand Cricket for the use of Te Reo Māori on the big screens throughout the tournament. When a four is struck the word 'Whā' will appear and when a wicket falls, 'Wīkiti' flashes on the screen.
"[New Zealand Cricket have] probably led the way there with that, I'm not sure if any other World Cup has used native jargon or native words I suppose."
"I take my hat off to New Zealand Cricket for adding that stuff in and it really just shows our Māori flavour and our native language really."
When looking at the future, Maia said the opportunities were endless.
"I've really enjoyed my experience with ND cricket and so hopefully there might be something there in the future again, hopefully Jo might be involved. Yeah, look ground announcing, I mean I'd love to be involved in the Rugby Women's World Cup or something like that, or the football you know, there's two more women's World Cups coming up so who's to say I have to stay with the cricket? I don't know I'm just pretty open to be fair."
Photo Credit: Photosport