Broadbent to lead Falcons in FairBreak Invitational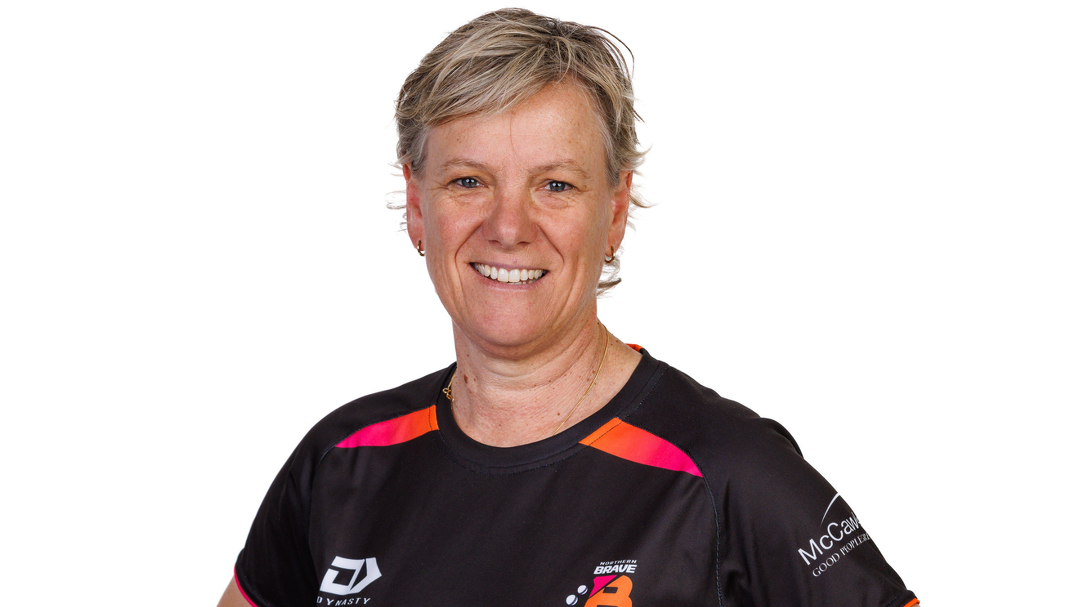 3 May 2022
The FairBreak Invitational tournament gets underway this week with our very own Jo Broadbent leading one of the women's T20 teams in Dubai.
The global tournament will be the first privately funded tournament in women's cricket history, features six teams playing 19 matches across 15 days with Broadbent at the helm of the Falcons as head coach.
The teams are comprised of women's cricketers from around the globe and feature a blend of professional players from around the world and those from countries who don't qualify for major tournaments.
Broadbent says she is excited to be involved in the tournament and looks forward to seeing the players grow and develop their skills throughout the fortnight.
"It's a dream to represent your country and unfortunately there are limited opportunities for some players to achieve this, so FairBreak allows them to play more games of cricket and that's where players learn the most. It's also a great opportunity to coach a diverse range of backgrounds and cultures."
It's an opportunity for big-name players to lead players from the smaller nations.
"Together I'm sure that all players will take away some great learnings from each other in the way they play their cricket and operate off field," says Broadbent.
The Northern Districts women's head coach hopes this tournament can act as a springboard for the women's game to allow for players to compete year-round in different tournaments, just like their male counterparts.
"We've seen exciting top-level competitions like The Hundred, the WBBL as well as India and other countries are now talking about women's IPL competitions and FairBreak just adds to the excitement".
Broadbent says the players coming from all over the world will help teach her new ways to approach coaching.
"Although I take my philosophies with me, you are always learning new ways on how to operate in team environments. Having the opportunity to be around upcoming and professional players as well as high level administrators I'm hoping that I get challenged as a coach and I'm able to grow and learn."
The Falcons team was selected by FairBreak Global to ensure competitive games and has representation from 15 different countries. After coaching against Suzie Bates for the past couple of seasons, Broadbent will have the opportunity to work with her, with the kiwi named as captain of the side.
"To be given the opportunity of coordinating and bringing together a team with Suzie is a welcoming challenge and one I am looking forward to."
"Suzie has represented White Ferns for a number of years and is a class player with lots of experience and knowledge of the game, so it will be awesome to collaborate with her to get the best out of our team," says Broadbent.
Make sure you get behind the Jo and the Falcons, games will be televised around the world, for more information visit: https://fairbreak.net/dubai-2022-live-stream/