Hallyburton Johnstone Shield Game 6 Match Report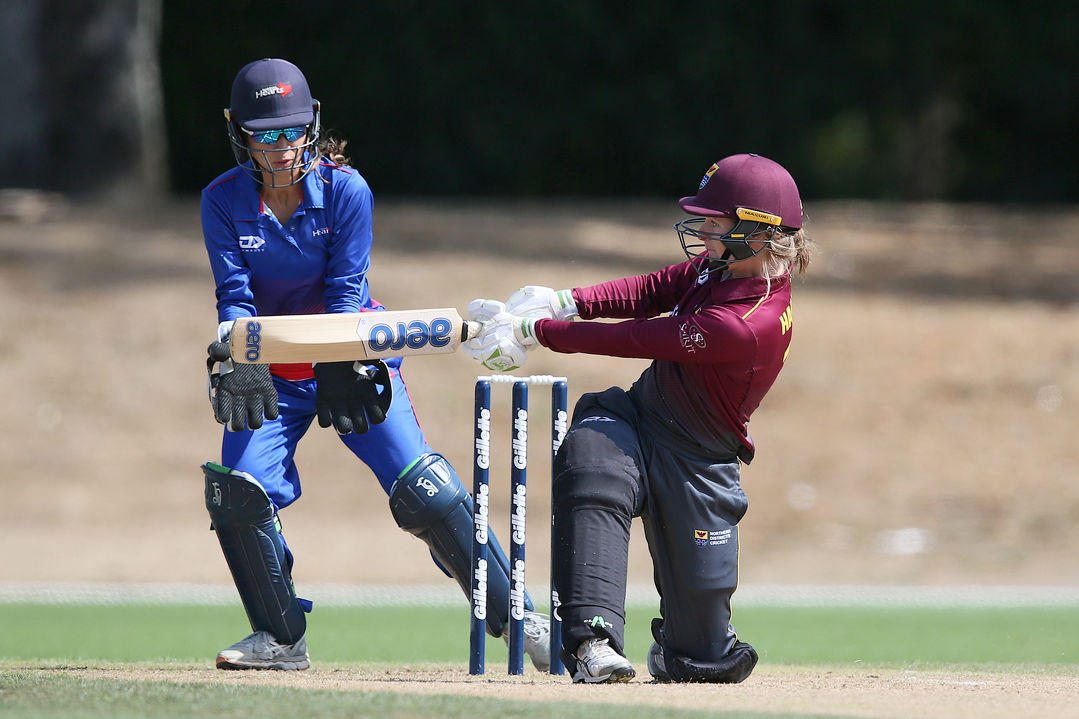 9 Jan 2022
Our Northern Districts Women's side hosted the Auckland Hearts at Seddon Park today in their first match of 2022.
The day started well as skipper Brooke Halliday won the toss and sent the visitors in to bat. After a watchful start from the Auckland openers, Emma Baker struck in the ninth over to remove Izzy Gaze for eight. The captain was the next to strike, followed shortly after by Charlotte Sarsfield who got the big wicket of Katie Perkins for five. Some quick runs from their middle order helped the Hearts reach 239 in their 50 overs. Nensi Patel took 3-46 from her 10 overs as well as a run out, Brooke Halliday (2-52) and Charlotte Sarsfield (2-56) picked up two wickets apiece. Emma Baker (1-38) and Lauren Heaps (1-28) also chimed in with one each.
We made a solid start to the chase as openers Brooke Halliday and Caitlin Gurrey put on 29 before that latter departed in the eighth over. That brought Sam Barriball to the middle joining the skipper Halliday. Together the pair compiled a mammoth 160 run partnership before Barriball fell for 65. And just as the Hearts thought they were in with a chance, a rapid 37 from 27 balls from Nensi Patel pushed our girls over the line. But the star of the show was the skipper Brooke Halliday who finished unbeaten on 106, carrying her bat through the innings. In the end our women took the victory by eight wickets with 22 balls to spare.
The side have a couple days rest before they take on the Central Hinds at Bay Oval in the Dram11 Super Smash on Friday.
Photo Credit: PhotosportNZ