Hallyburton Johnstone Shield Game 9 Match Report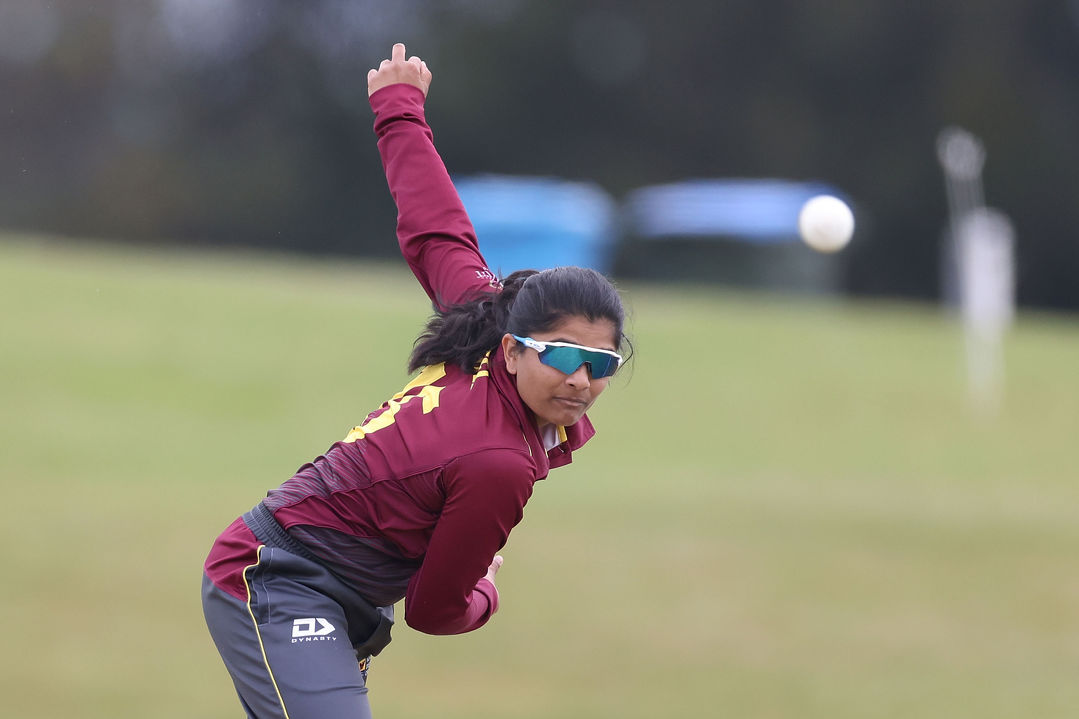 19 Feb 2022
A career best from Nensi Patel has led the way for our Northern Districts Women to claim a dominant 10 wicket win over the Auckland Hearts in the Hallyburton Johnstone Shield.
The all-rounder claimed her second five wicket haul in the last three matches as she finished with 6-25 to help bowl out the Hearts for 185. Shriya Naidu (2-26), Lucy Boucher (1-9) and Makayla Templeton (1-22) also picked up wickets.
Then with the bat, only the openers were required as Caitlin Gurrey (94*) and Sam Barriball (77*) put on the highest opening partnership for Northern Districts to chase down the total in the 35th over.
Our women will be back against the same opposition tomorrow in the final match of the round robin. If they win they will qualify for the grand final next weekend in Queenstown.
Photo Credit: Photosport