McCaw Lewis Lawyers extend partnership with Northern Districts to drive growth of women's game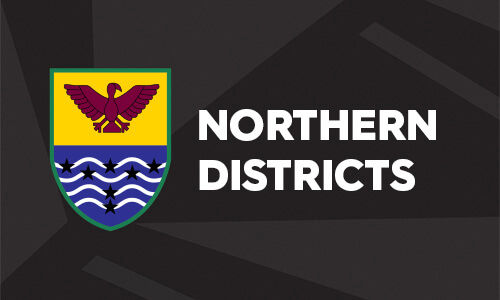 23 Dec 2020
McCaw Lewis and Northern Districts Cricket have signed a two-year agreement with the Northern Māori program and the women's game a key focus.
McCaw Lewis has a long and honourable history in the Waikato region, serving the community for over 100 years with legal services and easily understood legal advice.
Having supported Northern Districts Cricket for eight years and sponsoring the Northern Māori program, McCaw Lewis has added the SkyCity Hamilton Northern Spirit as a priority, providing additional sponsorship to enable female players to further lift their profile in the community.
Northern Districts' (ND) Chief Executive Ben MacCormack was extremely pleased to see another loyal partner of ND (alongside naming rights partner SkyCity Hamilton) as passionate about growing the female game in an era where women's sport continues to go from strength to strength.
"McCaw Lewis have always been a strong partner of ND, aligned by core values of clients and partners being treated like whānau, something we strive for at ND. We are really excited to have McCaw Lewis on board once again, and it is brilliant to see their passion for driving both the Māori and Women's programs." MacCormack said.
Amanda Hockley, Director at McCaw Lewis, is also looking forward to the opportunity to further develop the game for two important teams within the ND Cricket framework.


"Our partnership with Northern Districts has always been very rewarding, and we are excited to take it further this year by putting our support behind the Spirit. Equality and empowering wāhine toa – whether it's in sport, the arts, community or the professional environment – is part of the McCaw Lewis DNA."
The key priority of developing the Northern Māori program has been part of the agreement for many years now, whilst the additional sponsorship for the SkyCity Hamilton Northern Spirit will go directly towards enabling female players to further promote the game and their own profiles in the community through paid player appearances.
"For our female players who are either working full time or at school/university whilst training and playing in their respective competitions, it can be extremely difficult to be available for appearances but also to say yes, given the current playing contracts cater for up to three appearances per season. The support of McCaw Lewis will enable female players to have the choice to get involved in cricket promotion in the community without this issue and removing the concern of taking time away from work." ND Commercial and Experience Manager, Charlotte Twigg said.
This is a hugely positive step for female cricket. The Northern Māori program will commence in February 2021, including games against Kaipaki, Seddon Cricket Club, Hawkes Bay Development and more. While the opening round of the Dream11 Super Smash for ND begins on December 30 at Pukekura Park, New Plymouth, where the SkyCity Hamilton Northern Spirit will take on the Central Hinds.