ND celebrates historic moment for cricket in New Zealand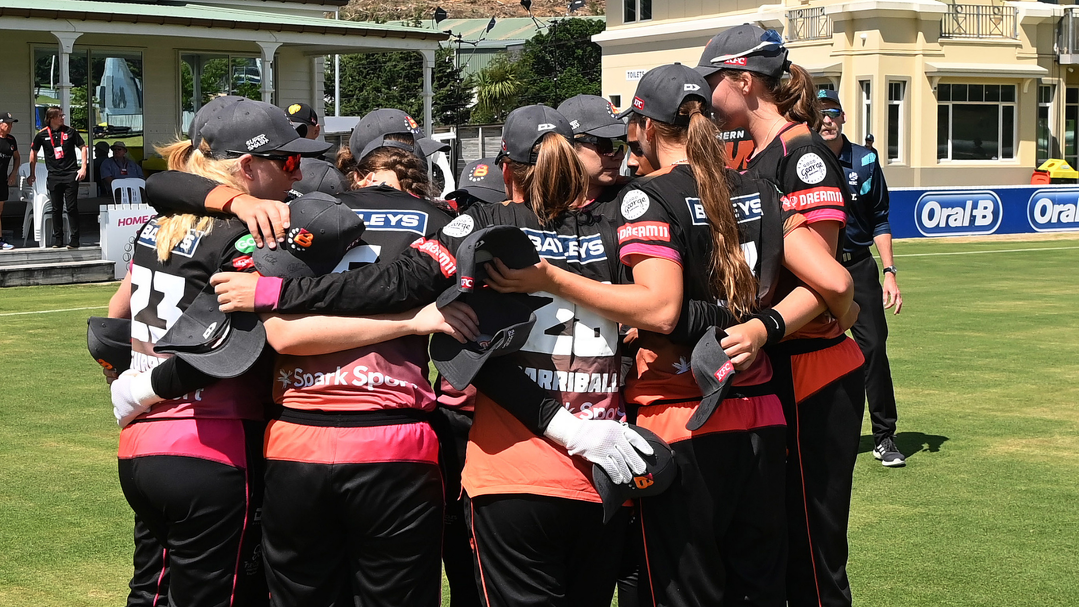 5 Jul 2022
Northern Districts has welcomed cricket's ground-breaking announcement that will see the men's and women's professional environments combined in under one master agreement.
The new five-year deal will see the WHITE FERNS and domestic women's players receiving the same match fees as the men across all their formats and competitions with the increased resourcing of the domestic game a key focus of the negotiations.
Northern Districts CEO Ben MacCormack who has worked together with New Zealand Cricket and the NZ Cricket Players' Association as representative of the six Major Associations is pleased with the outcome.
"It was critical we took a further step in supporting players for the dedication they apply, and particularly our female cricketers. This is huge for the future of cricket in this country, and we're thrilled," said MacCormack.
Improving balanced outcomes for cricket in the region was seen last season with the launch of the Northern Brave which saw both male and female teams playing under the same brand for the first time.
"The launch of the Northern Brave was a strong signal from Northern Districts for all our cricketers to feel valued, respected and visible," said MacCormack.
With further growth expected, MacCormack is quick to acknowledge partners and stakeholders who have supported ND initiatives over the years to help the game reach this point.
"We have huge appreciation for those that have helped paved the way for this historic agreement. We see the increase as an opportunity for more players to consider cricket as a viable career option and stay in the game for longer," said MacCormack.
MacCormack's comments are supported by last season's Northern Brave men's and women's captains Jeet Raval and Brooke Halliday.
"There's an increase in the men's game, but importantly there's a significant increase in the women's domestic game which we recognised we needed to do. There's also a real investment in the personal development programme which goes towards looking after players off the pitch with their well-being and career needs," said Raval.
On the pitch Halliday will welcome three new players into the ND women's environment with contracts increasing from nine to 12.
"It's a massive step in the right direction, not only having an agreement that includes both females and males but the increased support internationally and domestically in the women's game. The support women are going to get domestically is great and will ensure the game continues to grow in New Zealand," said Halliday.
Evidence of that growth was seen in the successful hosting of the ICC Women's World Cup last summer where Halliday represented the WHITE FERNS.
ND Chair Kylie Hawker-Green also acknowledged it was a landmark announcement for women's sport albeit through a cricket lens.
"Northern Districts has been advocating for pay equity for our women cricketers for many years and we are obviously thrilled with the massive step change this new master agreement presents. This a positive step towards more equitable outcomes for women's cricket, but there is always more to do," said Hawker-Green.
Hawker-Green is also excited by what the agreement might trigger for other sports in future years.
"You can't be what you can't see. Increasing professionalism in women's sports increases visibility and will hopefully encourage more women and girls to pursue a sporting career. While this is an amazing moment for women in cricket, it's important to note the challenge to achieving pay equity exists in many other codes and hopefully this move may act as a catalyst for change. Fundamentally, it's about women athletes being recognised, valued, and treated equally."
The new domestic contracts are positioned as a secondary work commitment with restricted obligations.
"I think it's a responsible step to acknowledge that cricket won't be a fulltime occupation for our domestic players, but the new agreement means we are able to pay our players for when they are cricketers with ND, and enable them to retain full-time employment, family or study commitments," said Hawker-Green.
NZC and the six Major Associations have also committed to additional investment in the community game. The new agreement is set to commence on 1 August 2022 and covers a period of five years.