ND Regional Tournaments – UPDATE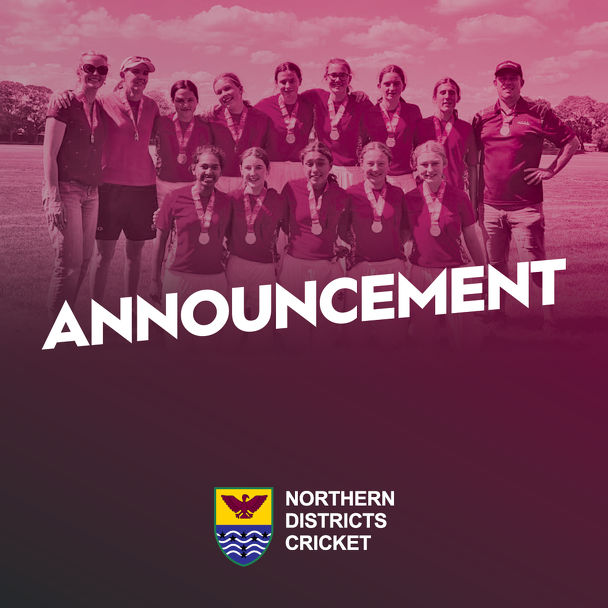 18 Feb 2022
The following information is in relation to ND Regional Tournament events and does not include local club/school weekly competitions.
Please note that all school and club regular weekly cricket remains unaffected by any decisions as outlined below. All leagues and competitions will continue to be offered across the region for the remainder of the 2021/22 season and in compliance with national government guidelines.
Over a number of weeks Northern Districts and the regional 'Covid-19 working group' have closely monitored the evolving Covid-19 climate and investigated the viability of hosting Rangatahi pathway tournaments and Regional School tournaments across February/March 2022.
While tournament(s) events are able to proceed under the red setting guidelines (with the number of participants not surpassing the 100 person limit), a thorough risk analysis coupled with participant wellbeing and safety considerations, has included the following key considerations:
• The current rising trend of Covid-19 cases
• The requirement to transport and accommodate multiple groups across and throughout a wide geographic region.
• Ability to provide and adhere to isolation provisions as per national guidelines.
The health and wellbeing of all participants and ND communities is a regional priority. As a result, ND have made the following decisions with regards to Regional tournament play for February/March 2022;
1.) Continue to play and assess viability for each individual round of;
a. Fergus Hickey
b. Northern Premier League
2.) Cancel Senior Mens One Day (Brian Dunning) and T20 (Taupo) tournaments.
3.) Cancel all NDCA Rangatahi Pathway tournaments in 2022 and replace with local individualised opportunities;
a. Emerging Rangatahi Boys & Girls
b. Youth Rangatahi Boys & Girls
4.) Postpone all NDCA Regional Qualifiers for Gillette Cup and Gillette Venus to Term 4 2022.
a. All local qualifiers to still continue as normal in Term 1 2022.
5.) Cancel NDCA Regional Qualifier for Junior Secondary School Boys tournament in Term 1 2022.
a. Local intra DA opportunities can be played if schools are keen.
6.) Cancel all Regional Year 7/8 opportunities.
a. Local opportunities in a festival style may continue in alignment with Balance is Better philosophies and NZC.
ND acknowledges this decision will be a disappointment throughout our communities and participants and appreciates your understanding to the current climate and environment. With local school and club fixtures still scheduled until the end of the season, there are multiple opportunities to enjoy the game and participate.
Should ND be able to provide any further information, please do not hesitate to get in touch through [email protected] or our Facebook page.