Northern Districts Announce Ian Sandbrook as New General Manager Performance and Talent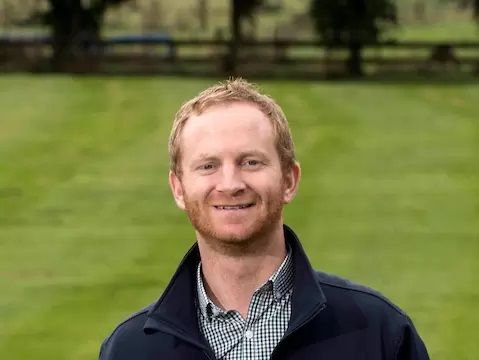 10 Sep 2021
After recently announcing the extension of their head coaches for the 2021-22 season, Northern Districts is rounding out a busy pre-season, naming Ian Sandbrook as the new General Manager – Performance and Talent.
Sandbrook is well known to the Northern Districts Cricket Association, having been working with the organisation for a year as Talent and Pathway Manager.
In a competitive process Sandbrook proved to be an outstanding candidate, impressing a broad panel that included New Zealand Cricket General Manager of High-Performance Bryan Stronach, Northern Districts CEO Ben MacCormack, player representative Henry Cooper and Head Coach of the women's programme, Joanne Broadbent.
MacCormack said, "Ian's skills are many and varied with experience within the sport development field with Football and Cricket via roles with Central Football, Manawatu Cricket and Cricket Scotland. With over 15 years in the sports industry, Ian has had exposure to many of the major sports associations across Australasia."
Including his work with Northern Districts, Sandbrook has his own talent and performance journey as a former New Zealand U/19, NZ Academy and Central Stags cricketer.
After working alongside predecessor Daniel Archer, Sandbrook is excited for the opportunity to continue the momentum Archer has built. "I feel very privileged to be given the opportunity to continue the outstanding work done by Daniel Archer in the Performance and Talent space at ND Cricket. It's a truly exciting time for the organisation and the opportunity to play a role in positively shaping the future of ND Cricket is a big motivation for me."
"I can't wait to start working with our talented playing groups, fantastic staff across the organisation, and our key stakeholders to ensure the continued success of ND Cricket." Sandbrook continued.
Archer himself acknowledges the strengths of Sandbrook will ensure the momentum gained in the High-Performance programme over the years, will continue. "Ian is an outstanding appointment. I have seen first-hand the enormous impact he has had on our programmes and environment. I have no doubt he will continue to influence through his leadership, the growth of our Talent Identification and Development systems, whilst also leading our performance programme through his collaboration and connection with our strong coaching group. We are very fortunate to have someone of his character and capability moving into this role."
While this is an exciting time for the organisation, Chief Executive Ben MacCormack acknowledges Archer will certainly be missed after three years in the role. "I would also like to take this opportunity to acknowledge the outgoing GM Performance and Talent – Daniel Archer who will finish with ND at the end of this week. Daniel has done an outstanding job in setting up a thriving program that Ian will inherit, and I would like to publicly thank Daniel for his work over the past three years." MacCormack said.
For more of the latest news to come out of Northern Districts, head to www.ndcricket.co.nz or follow ND on Facebook and Instagram @ndcricket.
More information:
Charlotte Twigg
M: 021 724 825