Northern Districts Cricket Association welcomes a host of new directors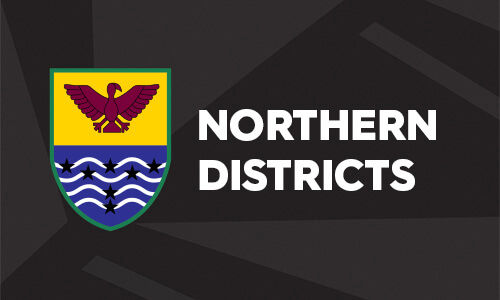 10 Dec 2021
Northern Districts Cricket Association welcomed a host of new directors as well as a change in Chair at the recent AGM.
Kylie Hawker-Green was voted in as the new chair after Paul Heath stood down (Paul will remain on the board). As a self-confessed cricket tragic, Kylie is the owner of PR Plus, a Taupo based public relations and communications agency that she founded in 2013. Recently Kylie has also joined MBIE as a Principal Advisor to the Regional Skills Leadership Groups.
"I am humbled and honoured to be elected Chair of Northern Districts Cricket Association (NDCA) on Saturday. As a professional director who aspires to boldly lead organisations in the future, this is an equally exciting and challenging opportunity. And as a cricket tragic – this is the dream gig!" Hawker-Green commented.
Due to two vacancies Jake Soanes and Paula Baker were appointed to help continue the progress of ND in the coming years.
Jake Soanes brings a strong financial background having had experience around the world in his field. His knowledge of ND and the District Associations is strong following a recent stint as an interim Northland Cricket GM which will be of great benefit to the role.
Paula Baker has previously held the position as Chair of Hamilton Cricket Association, with an impressive knowledge and passion for cricket and a personal connection with Paula's daughter currently in the ND women's program. Paula also holds many other board positions across charity and funding portfolios in particular.
During the Appointment Panel's process they identified another candidate as being highly suitable to join the board as an Aspiring Director which the board ratified at its meeting held directly after the AGM. Nick Webb will be joining the board for the next 12 months under the Aspiring Director program (ND's first appointment in this type of position).
Nick is an experienced high-performance leader with over 14 years' experience emersed in varying pathway & high-performance environments within cricket, rugby union, and rugby league. Nick has recently returned to NZ having worked as the Head of Physical Performance for the BCCI and the Indian Men's Cricket Team for the past 2.5 years.
"The Board, as do I, wanted to acknowledge the outgoing members in Brent Harvey and Michelle Hollands at this time. Their contributions over the last two and five years respectively have been significant. Brent has led the Finance sub-committee through a really interesting time in the organisations history with great care and resolve." CEO Ben MacCormack commented.
"Michelle Hollands service over five years included a period as Chair during a challenging time and was an outstanding support to the team and myself. Her knowledge and energy through that period was a key to how we emerged from it. I'm very thankful to her for that expertise and time." MacCormack continued.
"Lastly I want to acknowledge Paul Heath for his time over the past 18 months as Chair who has similarly put in countless volunteer hours to keep our ship pointed in the right direction. It is great to retain his skills on the board going forward." MacCormack concluded.
ND is committed to Connecting People, Creating Memories and we continue to have highly skilled directors buying in to that mission.
Get to know our directors at www.ndcricket.co.nz/board