Northern Districts first round of male Domestic Contracts announced for 2021/22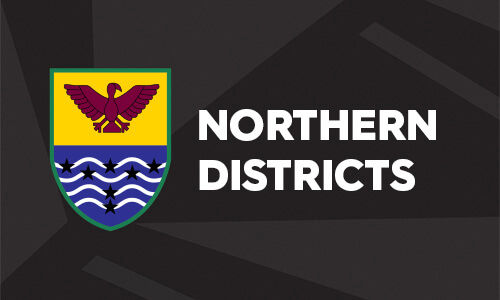 25 Jun 2021
Northern Districts first round of male Domestic Contracts announced
for 2021/22
The Northern Districts Men's Programme have confirmed their initial 15 contracted players as part of the first round of domestic contract offers with the final player scheduled to be announced at the end of the month.
With the retirement of Northern Districts stalwarts Dean Brownlie and James Baker, and departure of Anton Devcich, the opportunity has presented itself for several younger players to secure their position in a strong Northern
Districts line-up.
Bharat Popli returns to the contract list and with previous experience at this level, Popli will be a key batsman for the side, particularly in the Plunket Shield environment.
Left arm spinner and allrounder Freddy Walker has received his first domestic contract on the back of promising performances in both the Ford Trophy and Super Smash. Whilst promising seam bowler Jake Gibson has been offered a contract opportunity with Otago.
Both Walker and Popli made the most of their domestic playing opportunities last season and will be welcome additions, contributing to the further growth of the team.
Head Coach Graeme Aldridge is looking forward to leading a squad mixed with experience and new energy.
"We have a good mix of experienced players and those that are still relatively new to first class cricket. We are confident that his group can build on the work from previous seasons, and they will continue to represent ND in a proud manner." Aldridge said.
Daniel Archer, GM People and Performance, acknowledged this season's domestic playing list is a great opportunity for the Association to build on the 2020/21 season.
"We're excited by how our domestic playing list is coming together. The 15 players who have accepted playing agreements provide us with a good balance of skills and we look forward to adding the final player as part of the upcoming round." Archer commented.
Announcement of the final contracted player in the men's squad will be confirmed at the end of the month.
Northern Districts Contracted Players 2021/22
Bocock, Peter
Clarke, Katene
Carter, Joe
Cooper, Henry
Fisher, Matthew
Gibson, Zak
Hampton, Brett
Kuggeleijn, Scott
Popli, Bharat
Randell, Brett
Raval, Jeet
Siefert, Tim
Verma, Anurag
Walker, Freddy
Walker, Joe
BLACKCAPS Contracts 2021/22
Boult, Trent
de Grandhomme, Colin
Santner, Mitchell
Sodhi, Ish
Southee, Tim
Wagner, Neil
Williamson, Kane