Northern Districts great BJ Watling to retire after England tour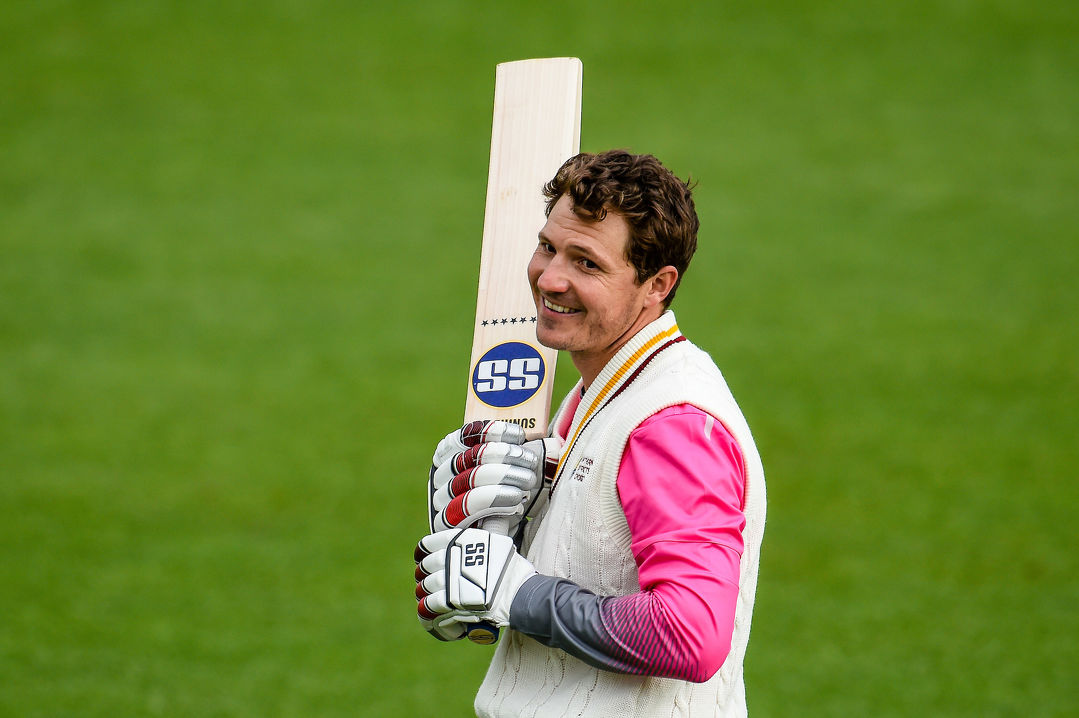 14 May 2021
With New Zealand Cricket (NZC) today listing the 20 male players offered national contracts for 2021-22, and with BJ Watling not on that list, it has been announced that upon the completion of the England Tour in June, Northern Districts (ND) and BLACKCAPS legend BJ Watling will retire from all forms of cricket.
NZC perfectly summarised the Watling effect on cricket in this country with the following statement. If Watling plays all three Tests on the upcoming tour, two against England (June 2-6 and 10-14) and the ICC World Test Championship Final against India on June 18-22, he will surpass Adam Parore's record of most Tests as a New Zealand keeper at 67.
Northern Districts' Chair of Selectors Pat Malcon has been privy to Watling's rise since his time in age group representative cricket and has put into words just how great a cricketer we had in Bradley-John (BJ) Watling.
"BJ was born in South Africa but came to New Zealand as a 10-year-old. He played his early District Association age group rep cricket for Midlands, now part of Waikato Valley. He represented ND through the age groups from primary school to U19.
My earliest memory of BJ was an innings of 70 against Auckland at an U15 tournament. I don't think he hit a single boundary, but he impressed with an impenetrable defence, intense concentration, and the ability to work the ball into gaps for runs. These were to be recognisable qualities throughout his career.
Moving to Hamilton Boys High School for his secondary schooling, BJ came under the wing of former ND coach Chris Kuggeleijn and he developed into an outstanding wicketkeeper batsman at secondary school level. At 18, we organised for him to play as a loan player for Poverty Bay at the ND tournament in Taupo as he was not keeping for Hamilton. BJ scored a century in the first game and was promptly reclaimed by Hamilton for the rest of the tournament!
BJ made his First-Class debut for ND against Auckland at Seddon Park in December 2004 aged 19. He kept wickets and opened the batting in his first two appearances, but we considered the dual role to be an unreasonable task for a young player and the arrival of Peter McGlashan saw BJ play as a specialist batsman for the rest of the season. McGlashan went on to fill the wicketkeeper/batsman role at ND right through till 2011/12, limiting BJ's opportunities to keep wickets to a handful of games in that period.
In many ways this turned out to be a blessing in disguise for BJ. He honed his craft as an opening batsman, doing so well that his early tests and ODIs for the BLACKCAPS were in that role. However, behind the scenes he continued to work on his wicketkeeping skills and drills.
The retirement of McGlashan saw BJ move down the batting order and play as a wicketkeeper batsman for ND post 2012. By 2013 he had transitioned to the same role for the BLACKCAPS. Unaware of his background, some commentators marvelled at how easily he was able to turn himself into a quality test wicketkeeper. They hadn't seen the hours of wicketkeeping practice BJ had done throughout his career.
His time as an opening batsman also gave him one big advantage – it equipped him technically and mentally to cope with the second new ball, a situation in which he often found himself in test matches.
BJ's outstanding international record has been well documented and is testament to those qualities I mentioned earlier and to the hours he spent growing his game. The best players often become the best because they work harder than other players. In this respect there is no better role model for young players than BJ Watling.
Despite his BLACKCAPS commitments, BJ still played 91 First-Class games for ND. In these he scored 5,479 runs at an average of 36. He scored nine centuries and 34 fifties, with a top score of 176 v Otago at Cobham Oval in 2015/16. He took 161 catches and two stumpings.
BJ has been seen as somewhat of a red ball specialist in recent seasons. It is easy to overlook that he was such a successful one-day player for ND that his BLACKCAPS debut was with the white ball. This came after a stunning 2008/09 one day season for ND when he scored 509 runs at an average of 63. In 90 List A (one day) games for ND he scored 3,288 runs at an average of 42, including seven centuries. His highest and most memorable knock was his 145 not out in the 2009/10 one day competition final against Auckland at Colin Maiden Park, a match winning innings. In List A games he took 63 catches and three stumpings.
BJ also played 62 T20s for ND, scoring a further 1,217 runs, with a top score of 75, and taking 33 catches and three stumpings. For context, in total across all formats, that's almost 10,000 runs and 265 dismissals. A massive statistical contribution to ND cricket. But what the statistics don't show is what an equally massive contribution BJ made to the team's attitude and morale. A true competitor and one who always set high standards and expected it of others."
Coach of the Men's Programme Graeme Aldridge shares this exact sentiment, acknowledging the influence Watling has had at ND through his actions on and off the field.
"BJ is one of the most professional players I was fortunate enough to sit in a changing room with. BJ added value to any team he was a part of, even when he wasn't performing himself. Through his actions he showed so many younger and older ND players what true preparation look likes. Everything he achieved in the game was hard earnt and fully deserved." Aldridge said.
Northern Districts GM High Performance Daniel Archer adds, "You can tell by BJ's standing amongst his peers, staff and wider cricket community, both here in Northern Districts and nationally, the impact he has had on the game of cricket and people within it. A true leader who has consistently led through his actions both on and off the field over such a long period of time. We are so very grateful for his contribution at Northern Districts and know he will continue to lead and be successful in the next stages of his life and career."
The decision to hang up the gloves can't have been an easy decision to make but as BJ reflects on a remarkable career, it seems the time is right for him and his family.
"Firstly, I'd thank to thank ND and the huge amount of people that have been involved in playing some part in my career. Looking back, you realise just how many there have been. A lot of people have put in countless hours to help me get to where I am today and for that I will be forever grateful.
I will look back at my time at ND with such fond memories, I have been lucky enough to have played with some ND greats and to win a few titles along the way is always special. Having the opportunity to go to India with ND for the champions league will rate right up there as one of the best trips.
For me though my fondest memories will be the people that I have been lucky enough to work with and to have had the opportunity to learn from. When you have a couple of Marshall twins showing you the ropes in the field, you can only strive to get to that level.
Watching Flynny (Daniel Flynn) pump out hundreds certainly drives you to score runs and follow him. G (Graeme Aldridge) always lead through actions and professionalism. Being around an environment like this can only make better cricketers and people. I feel very lucky to have been a part of it.
I will thoroughly miss playing for ND and having a beer with my mates after a good win. I'll certainly be following on the side lines for years to come and hopefully see that Plunket Shield in the cabinet sooner rather than later.
For now, though, I'm looking forward to spending some time at home with Jess and the boys, who have been a massive support for me over such a long period." Watling said.