Northern Districts Head Coaches selected for 2020-21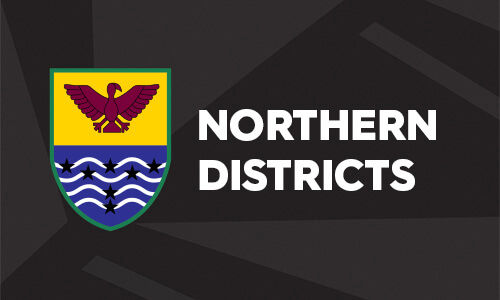 3 Jul 2020
Former New Zealand cricketer Graeme Aldridge (Head Coach - Men's Programme) and former Australian cricketer Joanne Broadbent (Head Coach - Women's Programme) have been selected as Northern Districts' Head Coaches for the 2020-21 season.

Northern Districts GM High Performance Daniel Archer congratulated Aldridge and Broadbent on their appointments and is thrilled to be bringing in such respected figures.

"We are very fortunate to secure the services of two quality coaches and people in Graeme and Joanne, to lead our cricket programmes. Both have made significant impacts within the Northern Districts programmes already through their previous roles and we are now excited about them both stepping up to drive our Knights and Spirit, respectively. I would also at this time, like to thank departing coaches Kari Carswell and John Bracewell for the significant contribution both made across the Northern Districts cricket landscape." - said Archer.
Aldridge has been part of the Northern Districts coaching contingent for several seasons and believes his time working alongside former coaches in John Bracewell, Gareth Hopkins, Matt Horne, and James Pamment has put him in good stead to take on the head position.
"It's exciting for me to take up the role with this group of players. They work hard and are proud to represent Northern Districts. From a personal point of view, I have been very lucky to work with some exceptional coaches over the past 5 years and they have played a big part in me now feeling ready to lead this group." - Aldridge said.
As Assistant Coach of the SkyCity Hamilton Northern Spirit in 2019-20, Broadbent is excited to be returning to New Zealand and Northern Districts as the newly appointed Head Coach of the Women's Programme.
"I am happy and delighted to be returning to Northern Districts for another season. It's a fun, competitive and family like environment to work in with some outstanding athletes, both experienced and youth." - said Broadbent.
After helping to lead the SkyCity Hamilton Northern Spirit to their first ever grand final appearance in the Hallyburton Johnstone Shield (New Zealand Women's One-Day domestic competition) last season, Broadbent is determined to continue the momentum.
"We will leave no stone unturned for us to reach our best!" - Broadbent continued.

While the Northern Districts male player contracts for 2020/21 have recently been announced, the SkyCity Hamilton Northern Spirit squad will be revealed later in the year.