NORTHERN DISTRICTS SIGN PARTNERSHIP WITH LODGE REAL ESTATE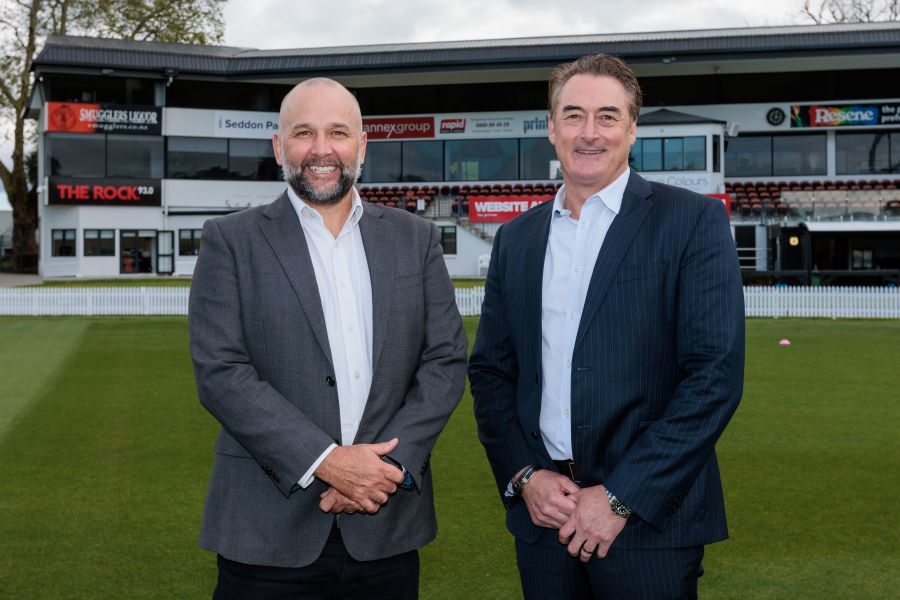 22 Nov 2023
Northern Districts Cricket (ND) are delighted to have signed a partnership agreement with long-time Association supporter, Lodge Real Estate. The agreement will focus on the Super Smash competition, including a logo on the Northern Brave Men's playing top sleeve and home fixture boundary signage.
Lodge have been enthusiastic supporters of cricket in the region for many years and have always been a key part of ND's marquee events including the annual auction night and corporate hosting. ND CEO Ben MacCormack is bowled over to have secured the Lodge partnership.
"Lodge have been part of the Northern Districts family in various ways for many years now, and I have always valued and admired their commitment to sports in our region, and especially, of course, cricket" says MacCormack.
Lodge Managing Director Jeremy O'Rourke is more than a cricket fan. He sees the value that the game creates at all levels.
"At Lodge we've always been fervent supporters of cricket throughout the Waikato, contributing at youth and club level for many years. It's New Zealand's summer game, and we love how it brings together communities, keeps families active, and encourages dedication and performance," said O'Rourke.
Becoming a fully-fledged sponsor is a natural progression for the two organisations, who share a commitment to excellence and place high value on building strong relationships.
MacCormack sees that "there is a natural alignment between us here at ND and Lodge. Both organisations value excellence, and are on an ever-present journey to be better, and do better. We are both industry leaders in our respective areas," he said.
Lodge is "honoured to now adorn the jersey of our region's top tier side, extending our commitment from the grassroots at Steele Park to the grandstands of Seddon Park and beyond," O'Rourke said.
Alongside the Super Smash partnership activations, Seddon Park will also host permanent Lodge venue signage.
"We're absolutely fizzing for the upcoming season and can't wait to witness the Northern Brave battle it out in the Super Smash. We'll be there, cheering them on, and soaking up the atmosphere," O'Rourke concluded.
Lodge's first office started in Hamilton in 1969. Since then, they have become a real estate industry leader. The Lodge group now has five specialty businesses focusing on residential sales, residential property management, rural sales, commercial sales and leasing and body corporate management.
ND have had a strong start in the Plunket Shield men's four-day competition, sitting top of the table with three wins and a draw. Their Ford Trophy campaign will start on 25 November against Central Stags in Nelson. The women will face Wellington Blaze this weekend at Seddon Park in the one-day Hallyburton Johnstone Shield competition.