Northern Districts to host first ever Pride Round om the Dream11 Super Smash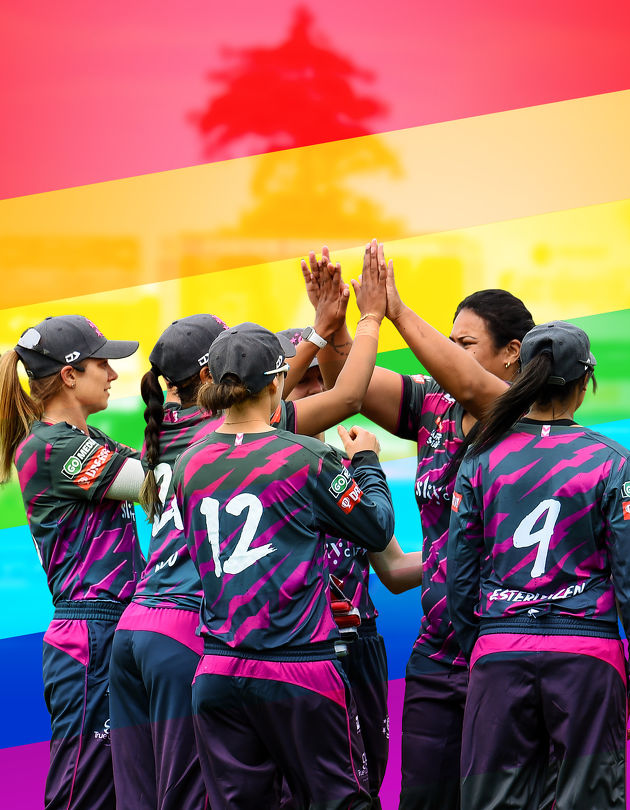 27 Jan 2021
Northern Districts Cricket Association will make history this Friday 29 January with the first ever Pride Round being played in New Zealand.
Pride Round follows on from an initiative by the Sydney Sixers in the Big Bash League competition which saw the men's and women's teams rally together to show their support of the LGBTIQ+ community.
The round forms part of a broader focus, not just aiming to combat homophobia by establishing an inclusive environment for the LGBTIQ+ community within the sporting landscape, but to celebrate diversity and creating an inclusive environment for the sport.
Whilst Northern Districts will headline Pride Round, their goal is to bring all six Major Associations on board with the round in next seasons' 2021/22 Dream11 Super Smash Competition.
Northern Districts' CEO Ben MacCormack is excited to pave the way for others, stating "I am proud to be part of an association that is dedicated to making inclusion an important part of its fabric."
In addition to the Pride theme, the playing order will be reversed, with the Northern Knights (boasting an impressive eight current T20 BLACKCAPS in their team) to play the Auckland Aces first and the SkyCity Hamilton Northern Spirit hosting the Auckland Hearts under lights in the prime timeslot for the first time ever.
"It will be an outstanding display of cricket and an event we are incredibly proud to host." continued MacCormack.
Head Coach of the women's programme, Jo Broadbent, acknowledged the impact rounds such as these can have on sport.
"It is about taking action as real change occurs in our behaviours, and sometimes that's calling people out. We want people to be themselves, whilst accepting others and their differences. Create inclusiveness in your life as no one wants to be left out." Broadbent said.
Available for players during the match are rainbow shoelaces, bat grips, ribbon, and hair ties. In addition, the 30m circle and other areas of Seddon Park will be transformed into colour to create a vibrant, exciting event for all fans of the game.
Northern Districts GM of People and Performance Daniel Archer, echoed Broadbent's sentiment around the importance of creating a game for everyone.
"Promoting the game of cricket as a welcoming and inclusive sport is imperative for the continued growth of the game at all levels. The very baseline for enjoyment is feeling safe in any environment to be your true self and feel accepted no matter your race, religion, or sexuality. This means we need to continue to raise awareness and educate on the damage casual slurs and language has on people feeling safe and included." Archer explained.