Northern Districts to host history-making Pride Round in the Dream11 Super Smash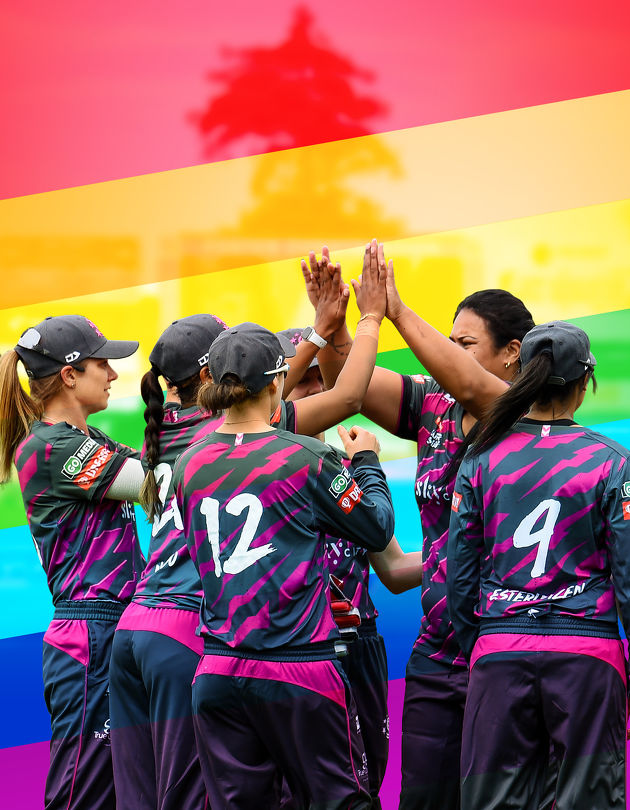 26 Nov 2020
Northern Districts Cricket Association will host the first Pride Round in New Zealand Cricket history for their Dream11 Super Smash matches against Auckland, highlighting the associations commitment to ensuring cricket is 'a game for all New Zealanders'.
Northern Districts (ND) have planned a number of initiatives for the milestone event, including flipping the playing order, which will see the Northern Knights play before the SkyCity Hamilton Northern Spirit, who will take centre stage under lights at 7.10pm.
ND CEO, Ben MacCormack said "I am proud to be part of an association that is dedicated to making inclusion an important part of its fabric.
For ND, it is about highlighting diversity in all aspects. We want to recognise cricket as a game for all New Zealanders, and a place where people from all walks of life feel comfortable and included.
It's an important piece of social responsibility but is also sure to be a heap of fun with lots of colour, music and entertainment for the kids."
SkyCity Hamilton Northern Spirit all-rounder Kate Anderson said "It's not just about gay pride, it's about pride for all. It's being proud of who you are, no matter who you are."
"It'll be an awesome experience for us (SkyCity Hamilton Northern Spirit), to play under lights and in front of a larger crowd, it'll be a first for most of the girls in the team".
The Northern Knights and SkyCity Hamilton Northern Spirit matches against Auckland will be at Seddon Park on Friday 29 January. Gates open at 2.20pm with the first match starting at 3.20pm between the Northern Knights and Auckland Aces. The SkyCity Hamilton Northern Spirit will take on Auckland Hearts starting at 7.10pm.
Tickets are $15 for adults and $5 for kids pre-sale, $20 for adults $10 for kids at the gate. For more information and tickets head to: https://ndcricket.flicket.co.nz