Northern Districts Women Team Announcement | Hallyburton Johnstone Shield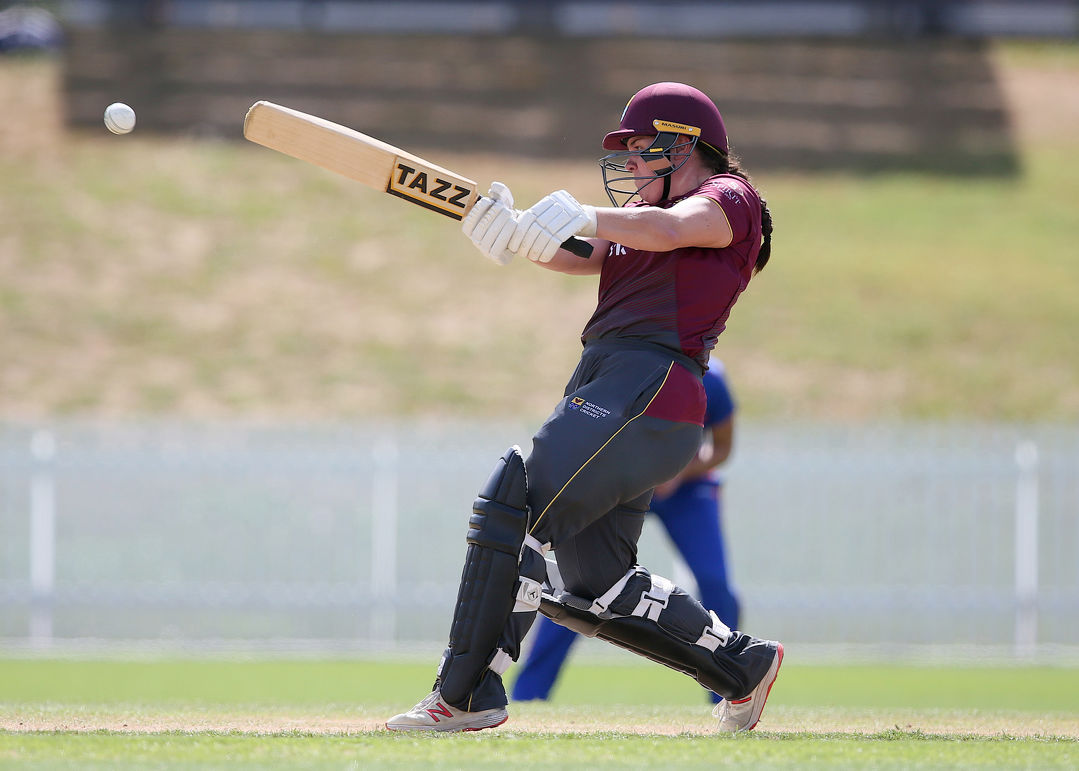 19 Nov 2021
Our Northern Districts women's side have named three debutants to kick off their Hallyburton Johnstone Shield campaign this weekend in Levin. Naomi Matthews,
Eve Wolland and Tash Wakelin will all make their debut, while Kate Anderson
will captain the side for the first time. She says it's a privilege to lead the
girls.
"I've played for the team for [many] years and I've been captained by some really awesome people so to follow in their footsteps is pretty cool. Obviously, we'd love to have Brooke there to be playing and have her as captain but [I am] more than happy to do it in her absence and hopefully it'll come with a pretty success record this weekend."
The side are without a handful of players due to a mixture of injury, international duty and Covid-19 travel restrictions. WHITE FERN Brooke Halliday is stuck in Auckland along with Caitlin Gurrey, Lauren Heaps, Annie Ewart and Maddy Curran. Georgina Harris and Makayla Templeton are out injured while Eimear Richardson is on international duty with Ireland. Shriya Naidu is also unavailable as she is still returning from Australia. Anderson says while they'll miss their international players, it's a great opportunity for the newcomers to push for further selection.
"Anytime you're missing some key players it's not ideal, but that's the circumstance and I think we would rather be playing cricket than sitting at home watching live scorecards of other games. It's a good opportunity for those young girls to come in and show what they've got."
With last weekend's matches all rained out, the side find themselves only two games behind at this stage of the competition. The Hinds suffered two losses in their opening games to the Sparks down in Nelson. Melissa Hansen and Jess Watkin stood out for them, both tallying four wickets each across the two matches.
The games get underway from 10:30am on Saturday and Sunday respectively.
Northern Districts Women's Squad
Kate Anderson (C)
Alisha Rout
Charlotte Sarsfield
Emma Baker
Eve Wolland (Debut)
Holly Topp (wk)
Kayley Knight
Lucy Boucher
Maddy Hyde
Naomi Matthews (Debut)
Nensi Patel
Sam Barriball
Tash Wakelin (Debut)
COACH: Joanne Broadbent
ASSISTANT
COACH: Mark Crawford
PHYSIO: Rachel Lambert
Live scoring: visit nzc.nz
Facebook, Instagram and Twitter updates: @ndcicket
Official hashtags: #NDTogether #CricketNation