Pride Round Returns With Greater Support For 2023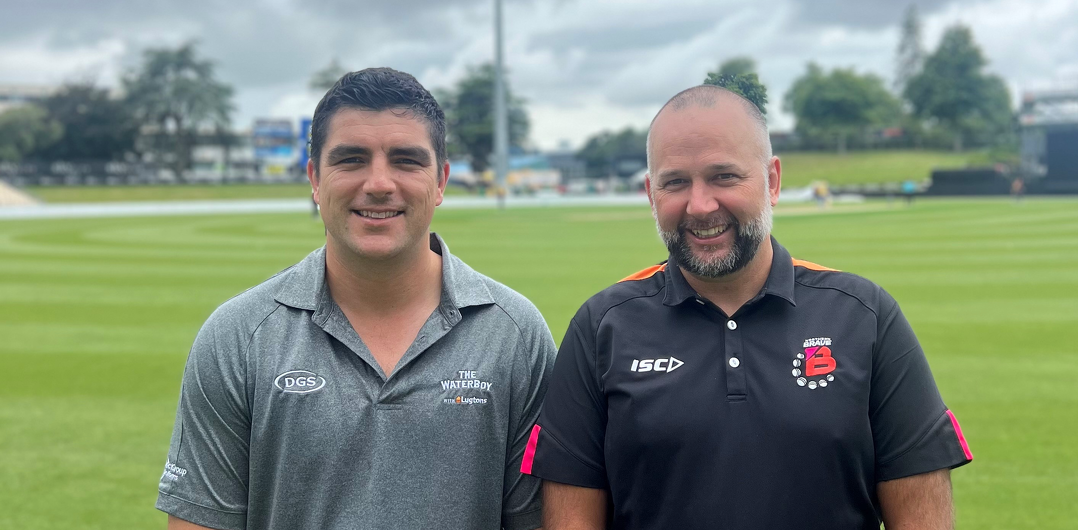 26 Jan 2023
Northern Districts Cricket will reaffirm their commitment to ensuring cricket is a game for all with the return of Pride Round for the Northern Brave in their Dream11 Super Smash matches against Wellington this weekend.
It is the third time ND has hosted the themed round that celebrates diversity and inclusion, and in an effort to add more meaning behind the initiative they have linked up with charity organisation The WaterBoy with Lugtons to support their efforts.
"The WaterBoy with Lugtons is committed to building stronger people and stronger communities which aligns with our vision for Pride Round," says ND CEO Ben MacCormack.
The charity runs several initiatives across the Northern Districts region including Everybody's Game – a programme that works to break down discrimination in sport and society using prominent local athletes in high schools to communicate the message.
"We believe that every Kiwi should feel comfortable participating in sport," said The WaterBoy with Lugtons Director Thomas Nabbs.
"Everybody's Game is leading the way in changing attitudes and behaviours in our sporting communities to help create more inclusive environments where everyone can thrive," said Nabbs.
ND will make a donation to The WaterBoy with Lugtons to support the initiative, and encourage their fans to do the same. Plans are in place between the organisations to develop Everybody's Game further, to help athletes better understand the role they can play in driving change.
The WaterBoy with Lugtons can already call on All Blacks Brad Weber, Tawera Kerr-Barlow among their advocates, as well as Olympic gold medallist Emma Twigg and Black Ferns Stacey Fluhler and Chelsea Semple (née Alley).
Last season Northern Districts rebranded their men's and women's T20 teams as the Northern Brave in a move to create a united brand, gender neutral in nature and inspiring in name.
Pride Round is an extension of that idea and is about highlighting diversity in all aspects. We want to recognise cricket as a game for all, and a place where people from all walks of life feel comfortable and included.
"We want to be an organisation that pushes the boundaries and keeps evolving to ensure we are relevant for tomorrow's society." MacCormack said.
"I am proud to be part of an association that is dedicated to making inclusion an important part of its fabric.
"Our purpose is to "Connect People, Create Memories" and we see our brand and Pride Round as an amazing opportunity to stand in front of boys and girls across our region and let them dream of representing the Northern Brave," said MacCormack.
"It's an important piece of social responsibility but is also sure to be a heap of fun with lots of colour, music and entertainment for all."
The Northern Brave matches against Wellington will be held at Seddon Park on Saturday, 28 January. Gates open at 9.00am with the first match starting at 10.00am against the Wellington Blaze, with the men's clash against the Firebirds underway at 1.40pm.
Pre-sale tickets are $20 for adults and $5 for kids, for more information and tickets head here.
Tickets are available on the day at the gate for $25 for adults $10 for kids.