Two Careers Means Twice the Fun for Irish International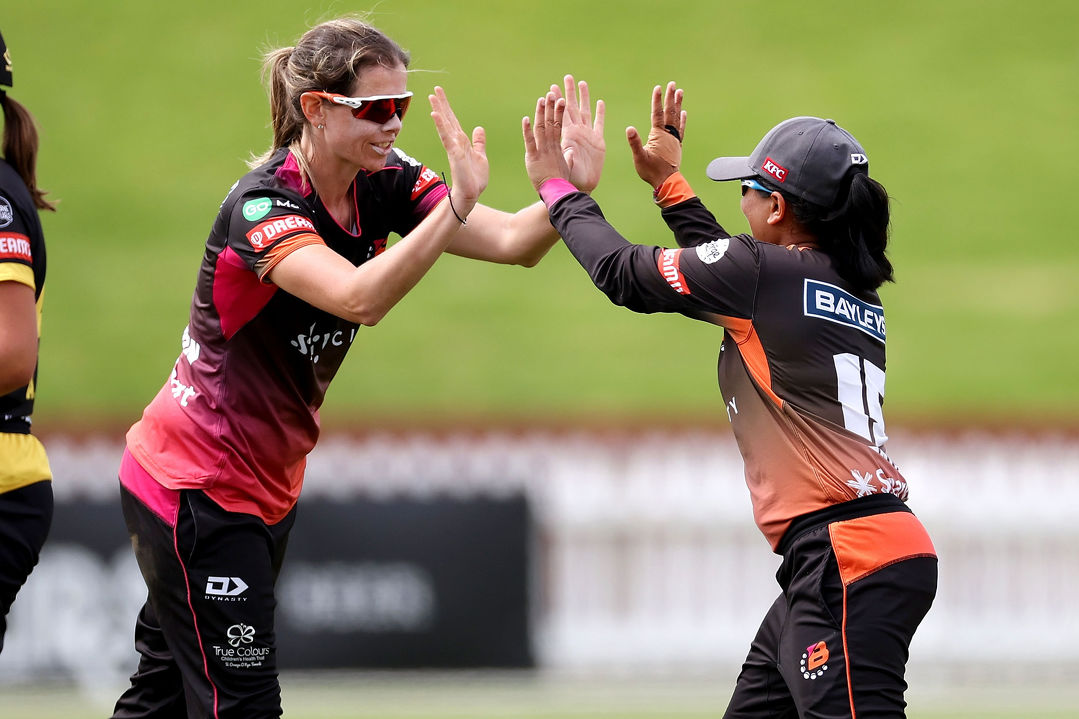 25 Mar 2022
Eimear Richardson is an all-rounder on and off the field as she juggles two different careers. Most will know her as a professional cricketer who plays for not only our Northern Districts Women but also the Ireland national team. Her other role is the General Manager of Community here at Northern Districts. She says balancing these two careers is made easy by the support Northern Districts offers her.
"I manage [having two careers] because I have a great employer and my employer allows me to take time to go and to allow me to chase that dream."
"[Northern Districts] allows me to then go and try be the best athlete that I can be and do what I love which is playing cricket on the park."
When she's not playing or training, she stresses the importance of making the game accessible to all within the Northern Districts region.
"it's about growing relationships, about growing connections and it's about putting the game in a position that everyone across our region has the opportunity to fall in love with the game as much as what I did."
This summer the all-rounder also took on the role of captaining our women for their final two Hallyburton Johnstone Shield matches. A role in which she revelled in helping to develop the young talent in the side.
"I think there's youth in age and then there's youth in experience."
"There's experience actually there although people are biologically young, they're well experienced for their age. And so, I think my contribution to that is really trying to be able to, they've got knowledge, they've got awareness but then it's about how can I collectively hep them to understand when to apply certain areas of their skillsets to game situations? So yeah, that's where I see an ability for me to contribute to and to the overall growth of the team and growth of individuals within that."
Cricket Ireland offered professional contracts to their female players for the first time mainly due to performance of the national side that Eimear has appeared for 82 times (30 ODIs & 52 T20s). She says
"That's a pretty awesome moment to I suppose finally have that recognition that, from organisations which haven't been able to do that previously, to then get that phone call and be like 'hey we want to you come be a professional cricketer and to do this full time' it's a dream come true. Its all of a sudden you have the opportunity that your male peers did 20 years ago, but society has caught up and hopefully it will never go back. It can't go back."
Photo Credit: Photosport