WHITE FERNS contracts confirmed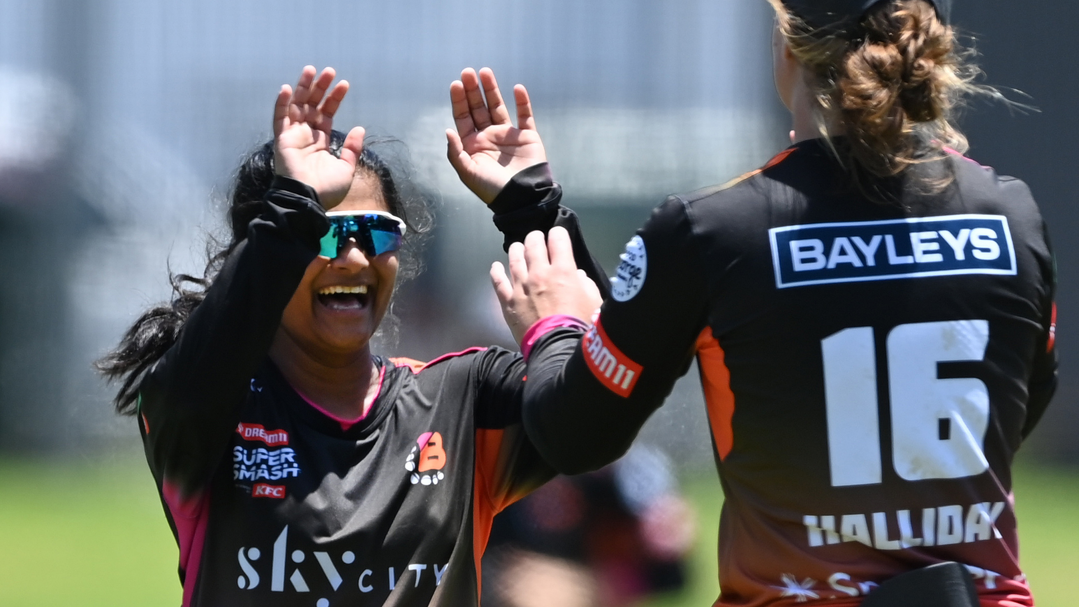 3 Jun 2022
Northern Brave spinner Nensi Patel is one of six new players offered annual WHITE FERNS contracts for the 2022-23 year. She joins teammate Brooke Halliday on the 17-strong list.
"It's been a childhood dream that one day I too would get to play for the country. Ever since I met the team back when I was in primary I've had this urge inside me that's been pushing me to work harder and harder to make the dream become a reality," said Patel.
Earlier this year Patel was awarded the Nicola Browne Medal for Female Player of the Year at the Northern Districts Awards after impressive performances in both the Dream11 Super Smash and the Hallyburton Johnstone Shield competitions.
She took 11 wickets in the former, and 18 at 17.83 to top the wicket-taking charts in the latter.
Patel backed that accolade up by being named the Women's Domestic Player of the at the New Zealand Cricket Awards.
The 19-year-old was also involved with NZ Cricket development squad and trained alongside the WHITE FERNS at camps leading into the Women's World Cup.
"Being offered the contract is truly amazing and it's motivating me to work harder than ever to become the best I can become," said Patel.
Meanwhile, Halliday returns to the contract list after being offered her first contract last season.
While she was a member of the WHITE FERNS squad for the Women's Cricket World Cup played earlier this year it was still a case of putting in the work to ensure another contract offer.
"I didn't want to turn up to camp underdone, regardless of whether I was contracted or not. There are some very good players who have missed out this time around so you can never take it for granted," reflected Halliday.
The WHITE FERNS first winter training camp is at Bay Oval, starting Monday 6 June and runs through to Friday 10 June.