NORTHERN DISTRICTS CRICKET INDUCTS NEW LIFE MEMBERS AT THE ANNUAL AWARDS NIGHT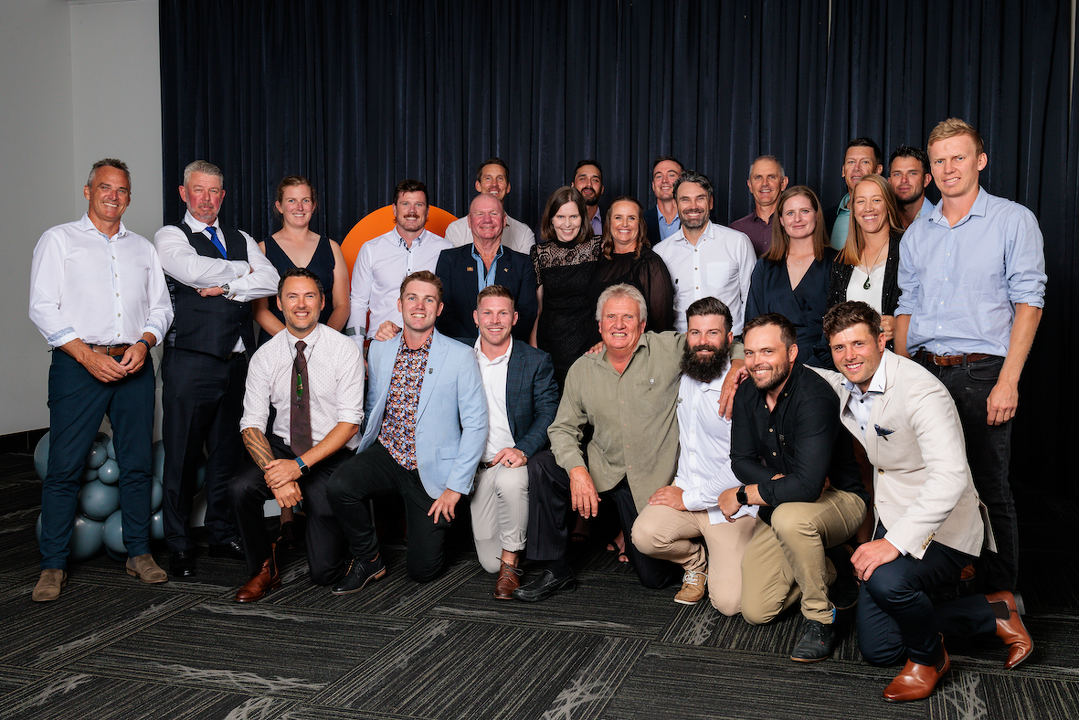 27 Mar 2023
The Northern Districts Cricket Association celebrated new categories of Life Membership at its annual Awards Night on Saturday. The new categories were introduced this season to better reflect the breadth of achievements across the long history of Northern Districts (ND).
ND now recognises Life Membership in three categories: Life Member, Life Member - Immortal and Life Member - Phoenix.
Life Membership recognises domestic excellence as a player, administrator or volunteer for ND.
On the playing side, it celebrates achievements such as a 10-year playing career or 100 matches, or exceptional contributions from the administration or volunteer side including umpiring, scoring and coaching.
53 men and women were inducted as Life Members, with those in attendance presented a Life Member pin from ND Board Member Braedon Magkill.
The ND Life Member Immortal category recognises those that had a distinguished international career alongside their domestic achievements.
This is awarded to players who achieved international accolades such as a 10-year career at national level or 100 games for New Zealand, along with holding a Top 10 ICC World Ranking in any format.
12 players were inducted in the Life Member Immortal category, with Louise Benns, Dion Nash and BJ Watling all in attendance to receive their Immortal cap from long-serving Life Member Gerald Bailey.
The final category – Life Member Phoenix – is the highest level of Life Membership at ND, awarded to retired players with 300+ games for the BLACKCAPS, 150+ caps for the WHITE FERNS, or for an exceptional contribution in administration or service to ND over several years.
ND stalwart Pat Malcon was awarded Life Member Phoenix status following his 35-year association across a number of roles, including Director of Cricket, ND Men's Head Selector and Chair of Selectors.
In that time, Pat has overseen selection of over 800 games, working alongside 7 Head Coaches and 4 CEO's.
Pat was awarded the Life Member Phoenix blazer from Patron and fellow Phoenix Dave Hoskin.
You can read more about Pat Malcon's Phoenix Life Membership here.
ND will choose appropriate moments to present Life Member pins and caps to inductees unable to attend on Saturday.
Newly Inducted Life Members
Graeme Aldridge
Cory Anderson
Kate Anderson
Brent Arnel
Mark Bailey
James Baker
Sam Barriball
Louise Benns (Immortal)
Jono Boult
Trent Boult (Immortal)
Grant Bradburn
Wynne Bradburn
Dean Brownlie
Joe Carter
Barry Cooper
Henry Cooper
Anton Devcich
Clifford Dickeson
Natalie Dodd
Simon Doull
Brian Dunning
Daniel Flynn
Janice Fraser
Grant Gibson
Colin de Grandhomme
Caitlin Gurrey
Brooke Halliday
Brett Hampton
Matthew Hart
Robbie Hart
Geoff Howarth (Immortal)
Chris Kuggeleijn
Scott Kuggeleijn
Felicity Leydon-Davis
Pat Malcon (Phoenix)
Hamish Marshall
James Marshall
Bruce Martin
Peter McGlashan
Daryl Mitchell
Lance Mountain
Dion Nash (Immortal)
Morna Neilson
Bruce Pairaudeau
Michael Parlane
Eric Petrie
Tom Puna
Andy Roberts
Mitchell Santner (Immortal)
Tim Seifert
Ish Sodhi (Immortal)
Tim Southee (Immortal)
Shane Thomson
Scott Styris (Immortal)
Alex Tait
Daryl Tuffey (Immortal)
Joe Walker
BJ Watling (Immortal)
Anna Wilkins
David White
Kane Williamson (Immortal)
Brad Wilson
Mike Wright
John Wright (Immortal)
Bryan Young
Joseph Yovich